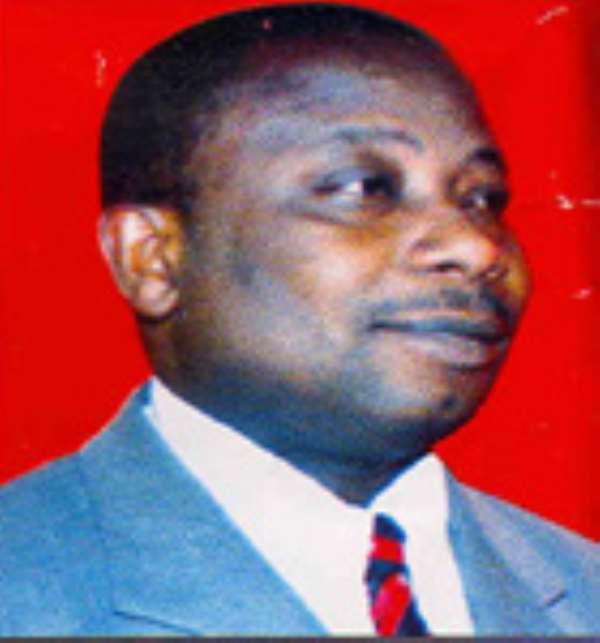 Mr Kwaku Agyeman Manu, Deputy Interior Minister
Deputy Interior Minister, Mr Kwaku Agyeman Manu, yesterday noted that cost of keeping peace in conflict areas in the country, if used in a proactive way could save Ghana a lot of resources that could be channelled into national development.
He said the experience of sending peacekeeping officers to areas of conflicts had proved very expensive, especially where they had to be kept to maintain peace for a very long periods. "It is much cheaper to be proactive than reactive in our approach to conflicts. It is certainly cheaper to prevent than to try to manage or resolve conflicts," he said.
"We need peace to ensure that we meet our development goals. Our nation is poised for its economic takeoff and we must all contribute our little quota in making the dream come true. "We need to recognise that peace is the collective responsibility of all of us and we must do all we can to protect our country," he said.
Mr Manu was speaking at the opening of a five-day planning and experience-sharing workshop for members of the recently inaugurated National Peace Council (NPC) at Akosombo in the Eastern Region.
The workshop being jointly organised by the Ministry of Interior and the UNDP, is aimed at building the capacity and advocacy skills of the NPC to make it effective in its role in promoting the peaceful resolution of conflicts at all levels of governance. Representatives of some political parties, as well as the academia and civil society organisations are also attending the workshop.
Mr Manu said the workshop marked the culmination of efforts over the last couple of years to develop the Ghana's National Architecture for Peace, which had the vision of building a country characterised by a dynamic environment where people could engage in lawful activities confident that the institutions, mechanisms and capacities for mediating differences were effective and responsive.
He said this framework would enable and facilitate the development of mechanisms for co-operation among all relevant stakeholders in peace building in Ghana.
The Deputy Minister said it was envisaged under the Architecture to establish, in addition to the NPC, regional and district advisory councils, which would deal with conflicts within the regions and districts.
He said the Ministry would also put in place peace promotion officers in all the ten regions to serve as technical resource to both the Regional Peace Advisory Councils and Regional Security Councils.
Mr Manu said by implementing this infrastructure, government hopes to harmonise peace building activities in Ghana through networking and co-ordination, strengthen the capacity of peace building institutions and practitioners and to increase awareness of the use of non-violent strategies in responding to conflicts in Ghana.
Furthermore, the structures would enhance the development of a conflict prevention framework in Ghana that would monitor, report and offer indigenous perspectives, understanding and solutions to conflicts in the country and build the capacity of chiefs, women and youth groups, civil society and community groups to participate meaningfully in promoting peace in their communities.
Mr Daouda Toure, UN Resident Representative in Ghana said it was the UN's belief that the NPC as conflict prevention mechanism was required for a systematic collection of data that would provide early warning of violent conflicts. However, this should be done by the continuous collection of information on behavioural events that have measurable impact on conflict risk.
Mr Toure held that sustainable peace and development required the ability of key actors and key sectors to engage each other on a constructive basis of positive competition, as opposed to hostility and mistrust, to develop common strategies and plans to promote peace and growth. "A growth that is achieved by the realisation of the MDGs and the GPRS for that matter," he said.