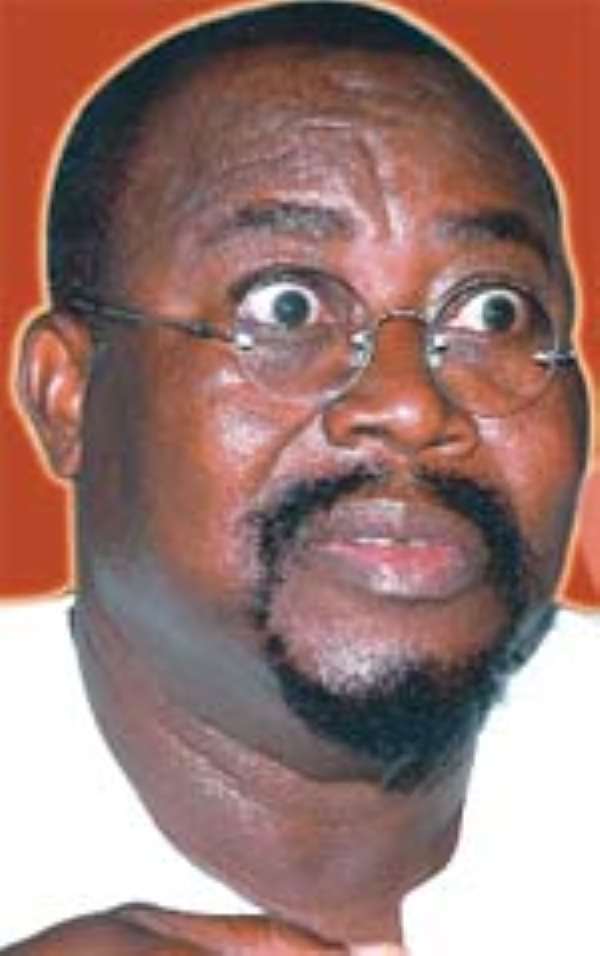 Ghana's Ambassador to Serbia and Montenegro, Dr. Nyaho-Tamakloe, has confirmed that the young man arrested at the weekend, in connection with allegedly possessing cannabis, is his son. Ellis Nyaho-Tamakloe, a 25-year old University graduate, who has applied to read law, was arrested by a combined team of police and officers of the Narcotics Control Board (NACOB).
Nyaho Tamakloe spoke to Daily Guide yesterday when the newspaper called him from Belgrade for clarification on the breaking story. The ambassador said Ellis was the second of his two sons and lived with his mother in Accra. Considered a firebrand in the NPP because of his verbal assaults on the opposition National Democratic Congress (NDC), Dr. Nyaho-Tamakloe explained further that contrary to reports that Ellis was arrested in connection with cocaine at the airport, so far as he had learnt, he was arrested for allegedly possessing cannabis, and was picked up from home where he lived with his mother.
Dr. Tamakloe emphasized that there was no way he would deny his own son, and was following closely development at home. Ellis Nyaho-Tamakloe was picked up last Saturday by a combined team of police and Narcotics Control Board (NACOB), when an employee of DHL, Roger Oklu, named him in connection with an alleged smuggling of Indian hemp. Roger was nabbed last Saturday by his superiors at DHL, as he tried to mail a parcel, believed to contain compressed cannabis in an envelop. Upon his arrest, he named Ellis as the one who gave him the parcel to be mailed. Roger, Daily Guide learnt, led the police to arrest Ellis at his home in the presence of his mother.
Upon his arrest, Ellis told the investigators that a certain Harry Campbell, described as a structural engineer, gave him the envelope to be given to Roger. He also led police to Campbell's house, but Campbell has since disappeared. The police are hotly on his trail. Confirming the story, Lawyer Patrick Sogbordjor of Obeng Sakyi and Sogbordjor Chambers said Ellis was cooperating fully with the investigators. In his statement to the police, Lawyer Sogbordjor explained that Ellis did not deny giving a parcel to Roger and assisted in identifying Campbells house. He however added that it remained unclear if the parcel found in Roger Ellis' possession with the compressed cannabis was the same envelop given to him by Ellis. He lamented that the court denied his client bail. Both Ellis Nyaho-Tamakloe and Roger Oklu have been remanded in custody to reappear on September 20, 2006.