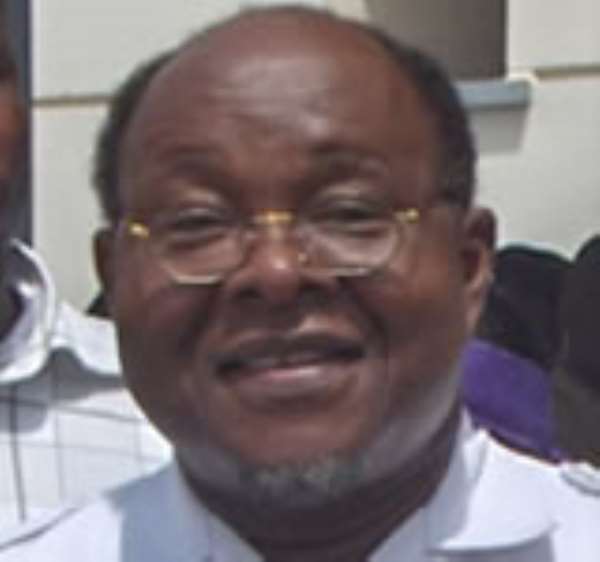 The Second meeting of the Commonwealth countries of the International Telecommunication Union (ITU) currently taking place in London have named the Minister of Communications, Prof. Mike Oquaye as the overall coordinator for the Commonwealth Group at the forthcoming Plenipotentiary Conference of the Union in Antalya, Turkey, in November 2006.
A statement issued by ITU to the GNA said as part of preparations for ITU conferences, it was the practice for regional groupings to identify common proposals on the issues before the conference.
The Commonwealth Group of 52 members is represented in four out of five ITU regions spanning Europe, America and Caribbean, Africa and Asia-Pacific, and has an influential role to play in the activities of the ITU.
The statement said Ghana had been an active member of the Group and was considered one nation that took ICT seriously.
"The Government's efforts at infrastructure improvement particularly, the construction of the National Communications Backbone with the support of the Chinese with 30 million dollars has been roundly acclaimed as providing the currency for the nation's future development."
The statement said other recent initiatives acknowledged at the meeting included the development of an ICT Technology Park to support Research and Development and other IT-enabled services as well as the implementation of e-Ghana Project with the support of the World Bank.
The meeting that includes the participation of Ministers and policy-makers; leaders of regulatory agencies; industry leaders and other stakeholders; also discussed Commonwealth's common objectives such as the re-structuring of the ITU; financing arrangements; implementation of the Tunis Agenda of the World Summit on the Information Society (WSIS); Technology updates and Spectrum Management; Human Resource Development and above all the election of officers to lead the ITU for the next four years.
Ghana would be presenting her candidature for election to the next ITU Council and she is also presenting the candidature of Major John R. K. Tandoh (Rtd) for the post of Deputy Secretary General of ITU.
Prof. Ocquaye called on the Meeting to harmonize positions of the different regions and identify clearly areas of supreme interest of the Commonwealth.
He also reminded the meeting to find a way to reflect the Action Programme on the Digital Divide as adopted by the Commonwealth Heads of Government Meeting as the roadmap to bridge the digital divide.
Prof. Ocquaye highlighted the need to transform the ITU to make it more efficient and responsive to the demands of the World Summit on the Information Society.
The election of Ghana as the coordinator of Commonwealth positions at the Plenipotentiary Conference is seen as a manifestation of its leadership in global discussions of the Information Society and the goodwill toward the Government among the world community.