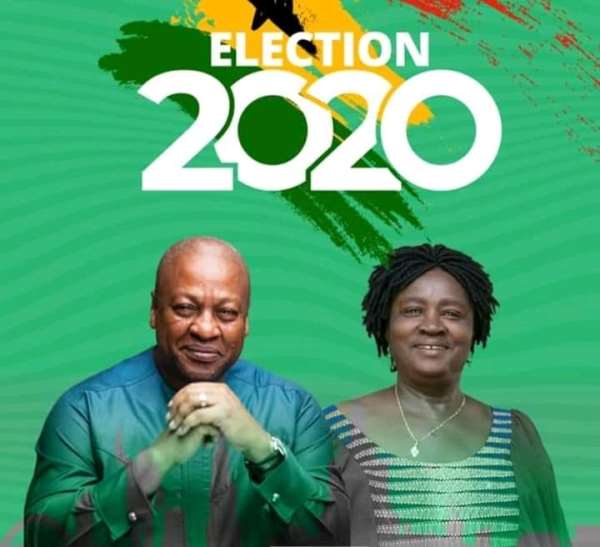 "The NDC never cancelled Trainee Allowances" is a statement coming from the running mate of Mr. John Mahama. The NDC made Ghanaians believe that Prof. Jane on their ticket was to instill discipline and truthfulness in their party and campaign towards 2020 elections but it is very obvious that she only came to Complement the Lies, Deceit and Incompetence being displayed by the Mahama campaign.
John Mahama as President was seen severely, even on national television trying so hard to defend why he had cancelled TRAINEE ALLOWANCES. He at a point vehemently stood by his decision in a popular statement which meant that he was ready to lose his seat as President if bringing back the ALLOWANCES was the only means to win him another term. So why is Prof. Jane who SUPERINTENDED over the same act trying to throw dust in our eyes.
The double standard politics the NDC is living only explain one thing, they take advantage of your ignorance and pour for you a glass of the wine of lies, disrespect, and exploitation.
No wonder why the entire team keeps playing games with governance and policy. They are not resolute in their stance on matters, they only lookout for what will win a voter but not what makes a nation.
Nana Addo led Administration will continue the Digitization of the Economy, the Growth of the Various Sectors, the Industrialisation, and many other great things he had begun. NPP is here for Growth and Another Term is a Term for Extreme Economic Performance as a Country.
God Bless Ghana,
Nana Addo And The NPP.
Four More For Nana.!!!!!
...Signed...
Nana Boateng
NPP Germany Branch Communications Director.