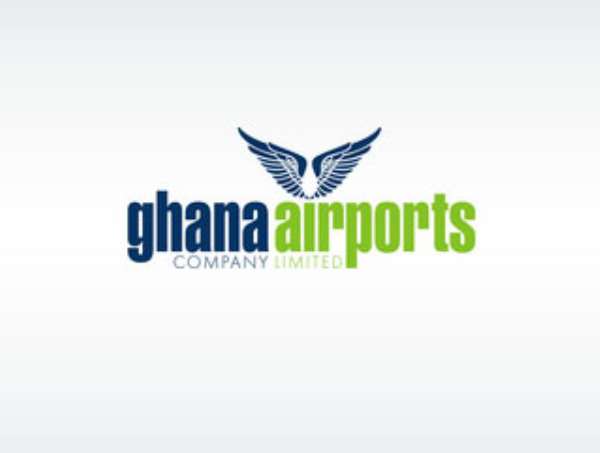 Documents sighted by BusinessWeekGhana suggest that assets of the Ghana Airport Company Limited (GACL) has been undervalued to favour the engagement of TAV-SUMMA Consortium (TSC) as Strategic Partners to GACL.
One of the documents titled "Revaluation of assets of GACL", dated September 22, 2016, Valuation & Investment Associates, a Ghanaian certified company, assessed GACL's fixed assets at GHc 5.1 billion. The same valuation firm also assessed GACL's insurable value at GHc 2.04 billion. The valuation reports were audited by GACL's external auditors and incorporated in the 2016 audited financials.
It is important to note that the 2016 valuation report did not capture the additional $400 million of capital expenditures for Terminal 3, airside pavement extensions at KIA and the domestic airports of Ho, Wa and Tamale. Additionally, work being done at the Kumasi Airport is exclusive of the valuation. Adjusting for these additional investments, the market value of GACL could very well increase by about another GHc 2 billion to over GHc 7 billion with an average exchange rate of $1 to GHc 5.
Further, based on the earnings and cash flow projections that underpinned the structure of $400 million syndicated loan facility for the GACL's infrastructure programs, the enterprise value of GACL was estimated at about US$4 billion. As a matter of fact one of the source of takeout of the syndicated loans that was considered was the flotation of 25% of GACL on the Ghana Stock Exchange to raise funds.
These revelations are actually in line with the comments made by the former president John Mahama in an interview he granted in the Volta region over the weekend.
"So why would a whole nation give up 66 5 % of an asset worth over GHc 7 billion for a mere US$70 0 million. By simple logic, if we are getting paid $70 million for 66% of GACL, then the implied value of 100% of KIA should be $107 million. Who is keeping the difference?" the former president asked.
"This is shamefully unjust, unfair, corrupt and embarrassing to Ghanaians. Why should we under-value such a national asset and give away management and control to foreign entity," he stressed.
Again, GACL already has a Commercial Services team that is dedicated to marketing for new airlines and also developing the non-aeronautical business avenues such as car parks, advertisement, airport city development projects and others. Indeed, most of the preliminary and preparatory works for GACL's over 200-acre Airport City 2 Project had been completed by GACL in 2016. This implies that there is more than adequate internal capacity within GACL's current management and staff to deliver the Airport City 2 Project. Partly so because Airport City 1 was developed by Ghanaians.
According to the former president, with regard to marketing for more traffic to KIA, what was needed to attract new airlines were the additional infrastructure investment and facilities which have now been provided. "Ghana can now boast of having one of the best modern airports in the sub-region. The new flagship Terminal 3, the expanded apron capacity, new fire station and modern fire-fighting equipment, the new ground lights and navigation aids from GCAA are what make KIA an attractive destination for airlines. As of 2017, five additional international airlines, Air France, Air Senegal, Peace Air, Qatar National Airlines had finalized plans to fly to KIA," he noted.
"There is really no clear justification for the proposed strategic partnership in the first place. TSC does not bring any value addition to GACL and that it is what makes the entire transaction smack of high corruption", he alleged.
Our investigations have also uncovered that on March 24th, 2020 Nana Addo gave an Executive Approval to the Minister of Aviation for Ghana Airports Company to enter into negotiations with the Turkish Consortium towards setting up a New Company to take over the operating businesses and assets of Kotota International Airport. KIA is the most important and profitable division of GACL. KIA actually cross-subsidizes the operations of all the domestic airports.
What is worrying about this the Executive Approval is the total disregard for corporate governance and transparency in the way and manner that it was procured. Although GACL is a public limited liability company with its own Board of Directors, the approval was given to the Minister of Aviation, copied to Vice President, Chief of Staff and the Secretary to the Cabinet and left out the Board of GACL.
Reading the TSC proposal that GACL has been directed to negotiate with, it appears that either the Executive has been misinformed about the commercial and strategic value of KIA and GACL or there has been a deliberate attempt to undervalue Kotoka International Airport for reasons that cannot be justified.
The structure of the transaction.
This is how Nana Addo and his government propose sell off KIA to the Turkish Consortium for cheap.
TSC will combine with GACL to form a new company, NEWCO LTD;
TSC and GACL will respectively have 66% and 34% equity shareholding in NEWCO LTD respectively;
Per the proposal, once the company is formed GACL will transfer ALL the aeronautical and non-aeronautical businesses and assets of Kotoka International Airport including Airport City Projects and undeveloped KIA lands to the new entity, NEWCO LTD which will now have legal ownership and control of all of KIA business and assets.;
TSC would sign a 15-year management and technical services agreement with NEWCO LTD at a fee of 2% of gross turnover upon the close of the agreement. The management and technical services agreement specifically would put the development and execution of Airport City 2 projects and all airport lands under their control;
TSC would raise a secured $300 million loan (not equity) from commercial banks and development financial institutions for NEWCO LTD to refinance the existing loans that GACL has borrowed;
TSC also proposes to make available a secured senior shareholder loan (not equity) of up to $120 million to NEWCO LTD to make up for any working capital shortfalls.
TSC proposes to invest up to $70 million of equity capital over the next 5 years after the agreement comes into effect to fund capital investments;
After 2 years and after the full repayment of the $120 million shareholder loans, GACL will be paid a royalty of 15% of the gross revenues for the use of GACL's assets by NEWCO LTD;
The shareholders of NEWCO, the Turkish Consortium (TSC) and GACL will share the profits of NEWCO over the 15-year period based on their respective equity shareholding of 66% for TSC and 34% for GACL.
What is the value addition and the cost to the Turkish Consortium?
The question we all need to ask is what value proposition is the Turkish Consortium bringing to deserve such a sweetheart deal? Based on the information in the proposal, it is simply for a mere commitment on their part to invest $70 million over a 5-year period after the formation of Newco in additional infrastructure at Kotoka International Airport.
Simply put, the Turkish Consortium will get 66% of our national pride and jewel Kotoka International Airport's assets and businesses for a mere $70MM commitment, NOT even upfront cash. It is important to note that the $420 million of refinanced debt that will be secured by TSC with the assets of KIA, will be serviced from earnings and cashflows from the operations of KIA. This is no different from what pertains currently.
Based on the 2016 valuation report, 66% of our GH5 Billion valuation should bring in GH3.3Billion at a minimum. What justification do we have to undervalue our National Asset to entertain business partnership with what we are being told is an unsolicited offer from the Turkish Consortium.
The bulk of operating revenues for running GACL comes from Kotoka International Airport. Where would money come from to run the other domestic airports and to develop further the aviation industry in Ghana if we were to go ahead with this partnership with the Turkish Consortium?
Ghana certainly deserves far better than what this proposed transaction offers. May be, Nana Addo has again been misled by his Aviation Minister into considering such an unfavourable business partnership arrangement for Ghana. Let us revisit the transaction for Ghana's sake.