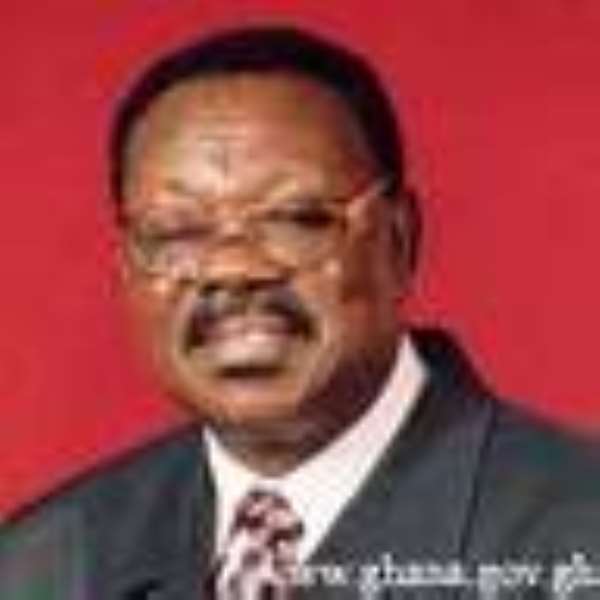 The Greater Accra Regional Minister, Shiekh I.C. Quaye, has called on the church to work together with the state to rid society of people who are bent on getting rich through any means possible.
He said "It is regretable that the Ghanaian society now abounds with people who in the pursuit of material possession and gains, have overtly or covertly denounced their Christian and other beliefs and are chasing wealth without their conscience controlling them."
He said this here on Sunday when Salvation Army Ghana, ordained five pastors who have completed two years training at the Salvation Army Officers Training College.
The five – Capt. Kingsley Hudson Addision, Capt. Richard Wiafe Asante, Capt. Paul Agyenim Boateng, Capt. Thomas Kumah Twum, and Capt. Thomas Kwesi Yeboah were taken through an intensive training in the Bible and the preparation of Bible lessons, Pastoral Counseling and Social Services Administration among others.
Sheikh Quaye said the activities of people with insatiable appetite for wealth, impact negatively on the country's development efforts and therefore urged the church and state to unite to reverse the trend.
"Much as we in government may protest these developments, it behoves on the church to prevail on the erring members to refrain from such practices and rather rededicate themselves to the service of God," he said.
He congratulated the newly ordained pasters and reminded them to be patient, kind unselfish and pursue just not to allow the beauty and frivolities of the world to sway them from their noble path.
He also urged them to use the pulpit to educate their congregation on the need to keep a clean environment to prevent the outbreak of epidemics.
In a sermon, the Territorial commander of Salvation Army, Col Graeme Harding, urged the newly ordained pastors never to belittle their capabilities because God will strengthen them to achieve his mission of saving the sick pour and needy.
"Be strong and courageous for God has promised to that he will be on your side always, he said.