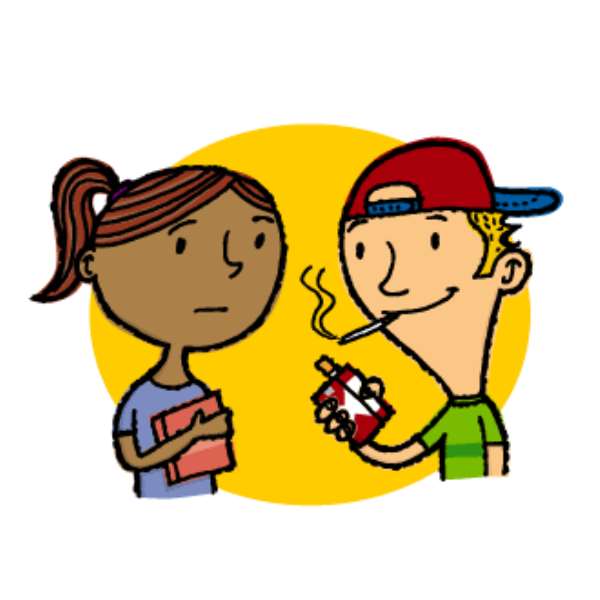 Peer pressure is something that happens to everyone, everyday. But what exactly is it?
Peer pressure is often pressure put on you by your peers to make you conform to their expectations. Some pressure can be worse than others. Peer pressure can be positive or negative.
Statistics indicate that everyday 87 per cent of teens are faced with some kind of negative peer pressure. It is important to be aware of peer pressure because it can cause people to make wrong choices that may harm them and others.
So anytime a friend or anyone tries to put pressure on you to do something you would have to consider these things before you take action.
• Think over what you are getting pressured into. Find out what you are risking? Your health? Safety? or future? What are the consequences if someone were to find out?
• After you have carefully considered these and think it is not in your best interest to move with the group you could for instance give an excuse or say, you have to go.
• You could also make a joke about it, or say something funny. • Simply be straightforward and say "no," or "no thanks."
If you are still worried about what people will think, you need to ask yourself if their opinion really matters. Does their opinion matter more than your opinion? Hopefully not !
If your friend does not accept your decision, what sort of friend is he? Also think about this. Teens admire others who can stand up for their beliefs.
But do you know that you could avoid negative peer pressure even before it happens.
Here are some ways to avoid it.
• Make friends with people who have similar values as you do. This way, you can back each other up when needed.
• Practice saying "no" with a family member over issues you don't agree.
• Move with a group of friends that you trust.
• Hang out with people who think it's not alright to have sex, do drugs or drink.
If peer pressure is still a problem, seek help from trusted family members, teachers, or adults .
Getting advice from others, who have experienced life and made it through hardships, can result in good advice.
Getting advice from people who have made bad decisions and learned from their mistakes will give you the opportunity to learn from their mistakes.