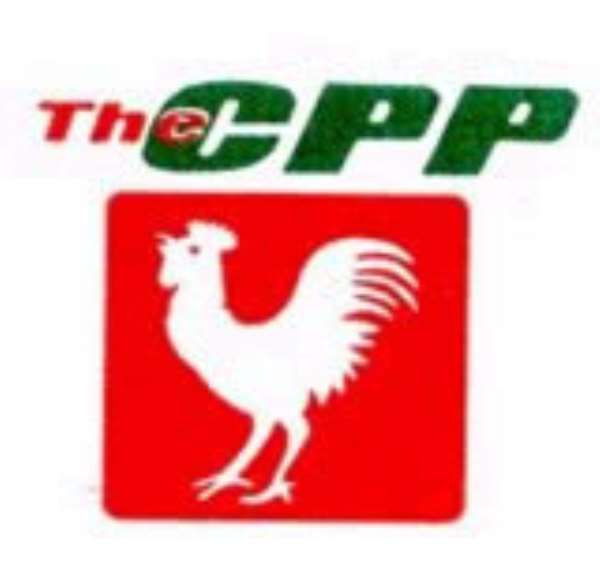 The Convention People's Party special delegates' congress scheduled to take place in the Brong Ahafo regional capital, Sunyani this weekend has been postponed.
In a statement signed by the general secretary of the CPP, Prof. Nii Noi Dowouna, the decision was taken by the Central Committee of the party, the highest decision making body, after a meeting late yesterday to discuss preparations made so far towards the weekend congress.
Confirming the postponement to Joy News, Prof. Dowouna denied that the Positive Action group was a splinter group of the CPP. He was emphatic that their threat was not considered.
"Infact, we didn't even consider the threat or whatever letter was brought. It was the Central Committee that fixed the schedule for the congress. When we met, we met with our regional chairmen who attended. They reported on preparations that they have made so far. So they gave their various reports and we realised that we needed more time to plan very well and organize the congress so it has nothing to do with the threat".
Prof. Dowouna said a meeting of the Central Committee will be convened soon to fix a new date for the congress. The Positive Action group had accused the leadership of the CPP of not following the party's constitutional requirements in preparation for the congress.