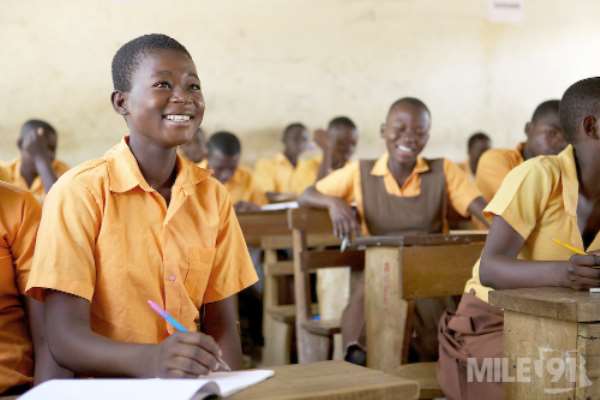 I remember vividly when the country recorded exactly just two cases of COVID-19, I wrote on this same platform expressing my biggest and deepest worries about the possible quick spread of the virus among students and teachers on campuses across the country. I wasn't spared the aberrations, bad-mouthing, and tongue lashing from others as they named me a doomsayer and a fearmonger
However, it wasn't long before our leaders reasoned with me or otherwise and closed down all schools across the country. You would agree with me that, that decision helped a lot. Today we would have had many students and teachers testing positive for the virus.
The fact is that you can't imagine a class of 56 students as well as many teachers coming in and going out and students and teachers going home and coming back to campus without spreading the virus among themselves. That would have been a miracle!
Undeniably, the government is doing everything humanly possible to fight against the spread of the virus except certain weird decisions I believe were prematurely taken, especially opening the NIA registration and intending to do a new voters' register among other issues I would wish to leave out for now. However, I still stand on my earlier submission that, reopening schools at this material moment is never the best option available to the country now.
Question is, how have the government managed the fight against the spread of the virus when the numbers keep soaring? I would no doubt have agreed with the government and GES to reopen our schools if and only if we had seen the rate of infection reduced or reducing. But not when we wake up every day to hear disturbing news of the numbers shooting up. Was government fair to us when it said we had reached the peak then? Your guess is as good as mine.
Considering all the measures government and GES have put or put in place to have our schools reopened, I still doubt students and teachers will be free from the virus infection. Most teachers aren't staying on campus, which means they will go home and come back to school every day.
It's also a fact that they will travel out of their various regions and come back to base all the time. What is the chance that this to and fro movement of teachers and even students going home on exeat wouldn't bring about the spread of the virus among students and teachers on campus?
Education is very important for our national development. But not when it comes with a cost. Let's think about what happens in the situation if one student gets infected. The entire school wouldn't feel comfortable and teachers wouldn't dare risk their lives.
If the health sector was granted some allowances to help fight the virus, why can't the poor and already suffering teachers be given same since they would also be taking risks in helping the nation produce and beef up our human resource capital, which we need for our development? Would the honourable poor teacher be asking for more? No!
My final and unsolicited opinion on this very dicey situation is that, the government should allow only the final year students to go back to school and get prepared to write their final exams. That's if the government thinks it's that urgent to have them write the exams in this abnormal time. Remember, we aren't in normal times, as it's repeatedly been said.
I also think that, having only the final year students without adding the second year gold track students would help the government to be able to provide all the needed PPEs for both teachers and students. This will be more helpful and protective enough to fight the spread of the virus. It would also be very possible to have fewer numbers in each classroom that will comply with the social distancing protocol than the 25 students in class the government is proposing.
It won't be possible for any teacher to refuse to go back to school. But I can assure you that, sooner than the students arrive and teaching and learning kicks start, we will hear what we don't want to hear. Call me whatever names, but that certainly will happen on our campuses.
Teachers and students are watching.