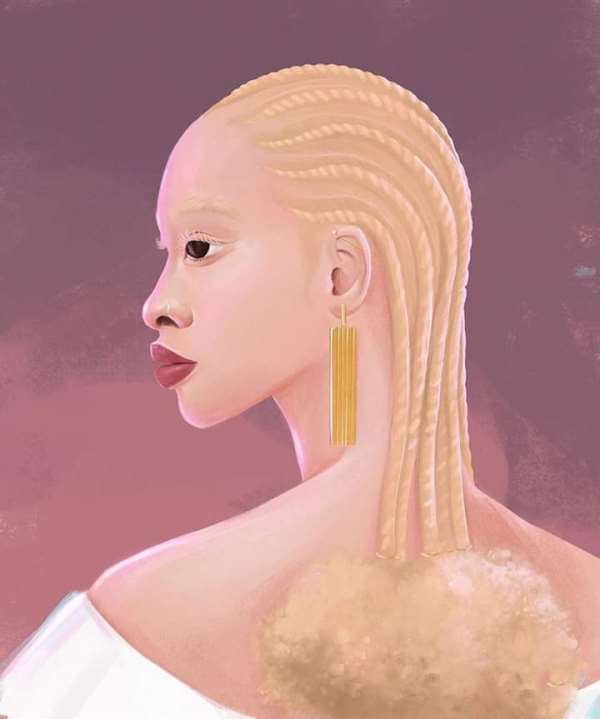 In the course of my disability advocacy, I have often had people either ask me to help them understand why Albinism is a disability or actually argue with me that it is not a disability. They make the point that looking at the things they would consider as disability of the human body, albinism is not one of such.
Why should a skin disorder be considered a disability?
Yes, persons with Albinism are usually as healthy as everyone else; with growth and development occurring as normal, but can be classified as people with disability because of the health challenges associated with the condition.
Very notable among such challenges is visual impairment. Most persons with albinism are shortsighted. Again, the lack or low amount of melanin in their system makes them susceptible to skin cancer, if the skin is overly exposed to the sun.
This results in them living a very controlled lifestyle, as they would have to be careful which time of the day is appropriate for them to go out or must wear protective clothing if they want to walk through the sun.
Furthermore, the condition makes them very selective about which job or vocation to go into since they can't have a normal life like everyone else does.
Now if a condition that imposes such huge inhibition to one's life cannot be described as a disability, then what else could; when disability is defined as any condition of the body or mind (impairment) that makes it difficult for the person with the condition to do certain activities (activity limitation) and interact with the world around them (participation restrictions)?
Besides the health challenges that come with the condition, society has also added its bit to their woes. They are stigmatized, discriminated against, and marginalized to the extent that some communities have even banished them. They wouldn't want persons with the condition to set foot in their communities because according to them, their gods abhor the presence of persons with albinism.
With the thousand and one superstitious beliefs about their condition, we make it almost impossible for them to marry, saying they are not human beings to be accepted into families, we are unwilling to employ them because we think their condition makes them incapable or we think they carry bad omen. We also deny them so many other privileges that will enable them to enjoy happy and normal lives, and we have a problem with them considering themselves persons with disabilities?
Now, this is the main point: If people with defects or deformities would get the support systems that would enable them to live normal lives where they are accepted and included in every sphere of society, they will never consider themselves disabled.
There are examples of people with actual or very visible disabilities who do not consider themselves persons with disabilities. That is because they had the support of families to be able to go beyond the limitations of society.
The implication is that if the environments are not friendly; if the support systems are not there, even people without any deformities or defects could also consider themselves disabled, depending on what circumstances they find themselves in.
Don't forget that when you give a puppy (a young dog) the training of a fowl, it grows to believe that it is a fowl.
There will be no person with a disability if society will change its attitude towards people with deformities.