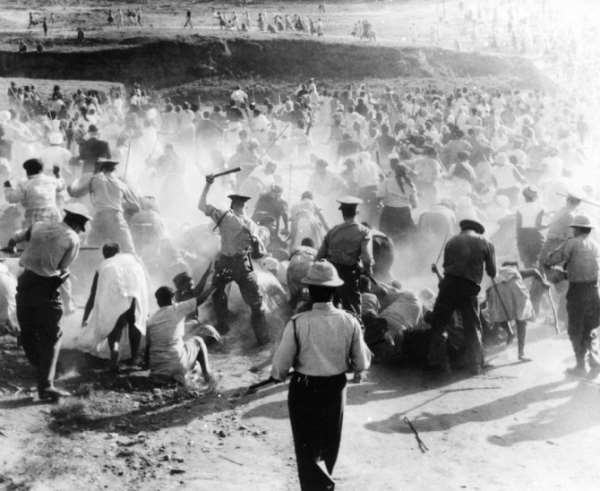 On the occasion of the commemorations of June 16 -Soweto Uprising- the Africa Participatory Governance Forum (APGF) wishes to pay tribute to the victims of the brutalities of security forces of the then apartheid system in South Africa and to all the oppressed people.
On June 16 1976, school children in Soweto, a township of Johannesburg, South Africa embarked on a peaceful march against the Afrikaans Medium Decree, issued in 1974, which made it mandatory for Black schools to use the Afrikaans language, spoken by minority white population, as the medium of instruction in Mathematics, Social Sciences and Geography at the secondary school level. The policy was profoundly disliked since Afrikaans was regarded as the language of the oppressor. The then, Deputy Minister of then Bantu Education, Punt Janson, was quoted as saying: "I have not consulted the African people on the language issue and I'm not going to. An African might find that 'the big boss' spoke only Afrikaans or spoke only English. It would be to his advantage to know both languages."
That non-violent student-organised mass demonstration on that date turned violent, as the police responded with bullets to stones thrown by the angry students. Many students were shot. Many of them died while thousand others were maimed. The Soweto uprising, lest we forget, triggered an international indignation and gave a momentum to the anti-apartheid campaign.
Apartheid was a system of institutionalised racial segregation that existed in South Africa and South West Africa (now Namibia) from 1948 until early 1990s. Apartheid was characterised by an authoritarian political culture based on white supremacy, which ensured that majority indigenous black South Africans were dominated politically, socially, and economically by the minority white settler population.
Today, as we are commemorating that uprising, demonstrations are organised all-over the world against the cold-blooded murder of George Floyd on 25th May 2020 in in Minneapolis, Minnesota, United States of America (USA) by Derek Chauvin, a white police officer, who pressed his knee to his neck for almost nine minutes.
The Africa Participatory Governance Forum (APGF) calls for a burst of conscience on the part of all peace-loving, freedom-loving, and justice-loving people particularly Africans to collectively make a stand against racism as well as endeavor to wipe out the unjust international economic relations.
Let's unequivocally reject racism and inequalities!
The Executive Director
(Email: [email protected]/mobile : +233 244 673729)