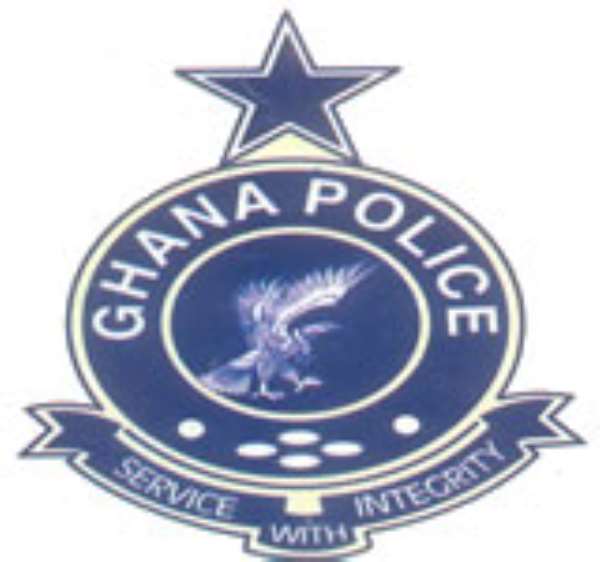 Two Nigerians, both in their 30s, have been arrested by the Police Criminal Investigations Department for posing as top security officials to defraud another foreign national.
Felix Edoburu and Timothy Osuolale allegedly claimed they were the Director of the Kotoka International Airport (KIA) and the Inspector-General of Police respectively and attempted to defraud Ian McDonald, an Australian.
Deputy Superintendent of Police, Denis Abade of the Police CID, said Edoburu who described himself as General Samson Dankuma, sent an e-mail to McDonald that he had intercepted two parcels at the KIA bearing his name, and requested McDonald to fill a form before the items could be released to him.
He said McDonald doubted the information but filled the document which he returned to the supposed KIA director.
Later, Edoburu followed another e-mail asking McDonald to pay 200 dollars to be used to process documents to facilitate the transfer of the parcels through diplomatic means but the Australian refused to pay the money unless he saw the parcel.
DSP Abade said the self-styled KIA director insisted that if McDonald would not pay the amount, then he had no option but to forward the parcels back to India where they originated from Hours later, McDonald said he received another e-mail purported to have come from India asking him to get in touch to collect his parcels but not before he paid 200 dollars. Again McDonald declined.
McDonald received yet another e-mail this time from one General Jeffery Thomas who described himself as the Inspector-General of Police from Ghana, saying that he had arrested two people who were possessing his parcels.
'General Thomas' also asked McDonald to send 200 dollars before the items could be sent to him.
DSP Abade said McDonald, sensing danger, sought the assistance of the police through the police website to confirm the identity of the said General Jeffery Thomas as the IGP.
DSP Abade said that the police recognized right away that it was a scam and, therefore, asked McDonald to send one dollar through the specific bank that the suspects gave.
Unknown to the two suspects, the police took cover at the bank and arrested them when they were about to cash the money.