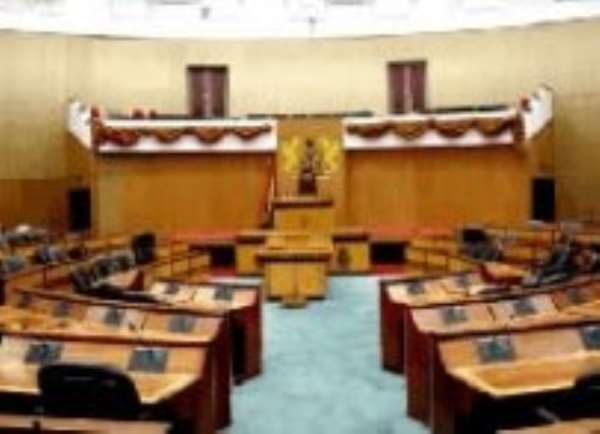 Members of Parliament (MPs) from the Bawku area of the Upper East Region, have called on the Minister of the Interior to, as a matter of urgency, institute a judicial inquest into the arrest, detention and death of a suspect in the Tesano Police cell.
Alhassan Abdul-Wahab was reported to have died in cells following a fight with a cell mate, Stephen Gbeti, after their arrest for theft.
Addressing a news conference at Parliament House on Thursday on behalf of the group, Mr. John Ndebugre, PNC MP for Zebilla, said "at the time of Abdul-Wahab's death he was being detained illegally in contravention of Article 14 (3) of the Constitution."
However, Mr Ndebugre alleged that Alhassan Bena, father of the victim, had information on the night of Saturday, June 3, to the effect that his son was being subjected to severe beating by some of his cellmates numbering about 30, while the police officers in charge of the cells looked on unconcerned.
"The rush by the police authorities to perform autopsy on the body of Abdul-Wahab in the absence of any accredited representative of his family was done in bad faith and was further calculated at covering up their culpability in Wahab's murder in their hands," he stated.
Mr. Ndebugre alleged also that Mr. Bena's application for bail for his son was refused on the grounds that a statement had not yet been obtained from the complainant, adding, "the Tesano Police had no grounds for refusing enquiry bail to the two suspects on Saturday, June 3".
He said, "Stephen Gbeti, Abdul-Wahab's friend and companion, is being used by the Police authorities as a scape goat in order to cover up their own culpability in the death of Abdul-Wahab."
The press statement was jointly signed by Mr. Dominic Azumah (NDC,Garu-Tempane), Mr. Mahama Ayariga (NDC,Bawku Central), Mr. Mark Awuni (NDC,Binduri) and Mr. Simon Akunye (MDC,Pusiga).
On Wednesday, June 7, the Times reported that a fight by two suspects, Wahab and Gbeti, in a cell of the Tesano Police Station led to the death of Wahab barely 48 hours after their arrest at Abeka Lapaz in Accra for s