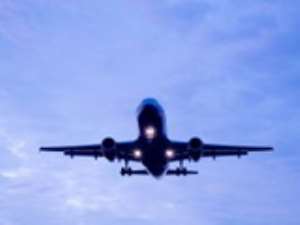 THE global airline industry is expected to post smaller losses this year as a result of a better-than expected efficiency gains combined with strong revenues.
Despite soaring oil prices, International Air Transport Association (Iata) director general and chief executive officer Giovanni Bisignani estimated that losses this year would contract 6.7 per cent to US$3 billion (US$1 = RM3.63) from last year's US$3.2 billion.
In fact, the estimate was half the US$6 billion losses projected in March this year.
He noted tremendous progress in airlines since the crisis hit the industry in 2001, namely in terms of improving labour productivity by 33 per cent, 10 per cent reduction in sales and distribution cost and 13 per cent reduction in non-fuel unit cost.
"We are starting to see some light at the end of a five-year tunnel —some cautious optimism.
"However, we must remember strong revenue environment —10 per cent annual growth over the last three years is fragile. A weaker global economy could change our prospects dramatically. Change is more important than ever," he said in his opening speech at the Iata 62nd annual general meeting and World Air Transport Summit here yesterday.
Moving forward, Bisignani cautioned the airline industry that oil will remain the wild card where break-even fuel price increased from US$14 per barrel to US$50 since 2001.
However, he said in just a year, the fuel bill has balloned US$21 billion and is expected to top US$112 billion this year.
Bisignani highlighted the industry's responsible achievements mainly in three critical areas —which are safety, simplifying the business and the environment.
In terms of simplifying business, he said that the industry is on track to achieve US$6.5 billion cost savings while contribution on environment can be seen from US$2.4 billion savings on fuel efficiency in 2005.
In terms of safety, he said that 2005 had the lowest accident rate ever with one accident for every 1.3 million flights.