Defence Minister To Brief House On Aircraft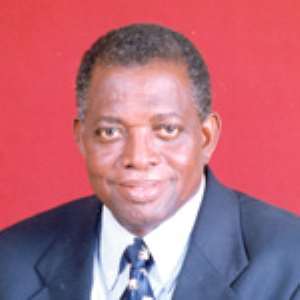 Ghana's Minister for Defence, Dr Kwame Addo-Kufuor, will brief the Parliamentary Select Committee on Defence and Interior about issues on the acquisition and disposal of the Gulf Stream III aircraft next Wednesday.
According to the Majority Leader and Minister for Parliamentary Affairs, Mr F. K. Felix Owusu-Adjapong, the Business Committee has endorsed the recommendations from the Chairman of the Select Committee of Defence and Interior to that effect.
Mr Owusu-Adjapong said this when he read the Business Statement for the Fourth Parliament and mentioned that the time and the venue of the said meeting would be communicated to members of the committee in due course.
He said the Ministers for the Interior, Health, Transportation, Women and Children's Affairs and Greater Accra Region would appear before the House to respond to the various questions to be posed by the MPs.
The Minister for Parliamentary Affairs explained that the Minister for the Interior had been scheduled to answer an urgent question from the Member of Parliament (MP) for Bimbilla, Mr Mohammed Ibn Abass, about steps the Ministry had taken to improve public safety in Bimbilla to merit the review of the curfew imposed on the community.
The Majority leader said during the same week the Minister for Transportation, Dr Richard Anane, had been scheduled to answer 10 questions on the deplorable state of some areas as revealed by the media recently.
He said the Minister for Health, Major Courage Quashigah, (rtd) would appear before members on Wednesday, June 7, 2006 to answer questions on developments in the Ministry while the Report of the Appointments Committee on Ministerial and Deputy Ministerial nominees will be laid on the floor of Parliament.