Meet Cosmos – The New Blessing To Ghana Music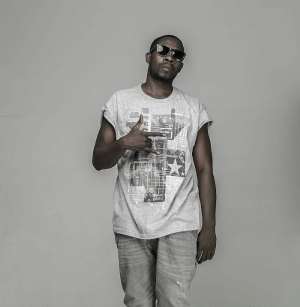 The Ghanaian music arena and music lovers would from next week have a feel of the skill, talent and prowess of a new music gem, Cosmos, who is set to release a series of his singles, as he prepares to take the music scene by storm.
After being on the learning and polishing ladder for close to 15 years, Cosmos feels very ready to roll out his talent and style with his music to the admiration of all. In the last 15 years, Cosmos has had cuts with giants in the music industry including VIP, Quata and a few others.
Thus Cosmos is very much aware of the "ins and outs" as well as the dynamics of the Ghanaian music industry which he describes as competitive and fast growing.
With this in mind, Cosmos would strive to be unique in order to grow through the ranks as a music icon from the affinity stages, to a discovery and gradually to warm the hearts of music lovers with back to back hits to be a household name and a brand.
Born Cosmos Kofi Yeboah, Cosmos is a positive thinker, hardworking and loves to have fun. He believes being happy at all times irrespective of the situation one finds himself, determines the success or otherwise of any person.
He is currently busy in the studio adding final touches to his first single to be released next week titled "Kaa fe loose", a mid tempo danceable track to add up to the hit songs for the celebration of Easter this year.
Cosmos is working under the management of Spyks Up Entertainment.