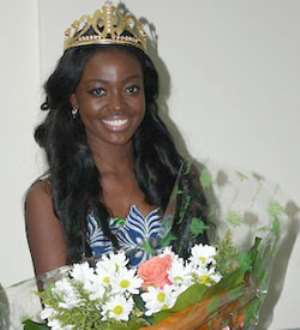 This year's Miss World beauty pageant began in Indonesia last Sunday, September 8, amid tight security after days of Muslim protests that forced authorities to order the whole beauty pageant be held on the Hindu-majority island of Bali http://www.rappler.com/life-and-style/specials/miss-world/38364-indonesia-moves-miss-world-final-to-bali-after-protests .
As contestants took part in a glittering opening ceremony on the resort island, around 100 police, including some armed with rifles, patrolled around the building where the contest was being held.
The ceremony saw contestants perform a traditional dance using fans, as well as a Balinese "Kecak" dance, in which participants sit in a circle and chant while throwing their hands in the air.
Nana Putra, an official from MNC media group, the local organizer which is also broadcasting Miss World, said organizers hoped the event would "lift Indonesia's image to the world."
But the 63rd edition of the pageant has been overshadowed by a snowballing protest movement http://www.rappler.com/life-and-style/specials/miss-world/38057-indonesian-muslim-hardliners-protest-against-miss-world , and hundreds of police were deployed across Bali as the event got underway.
"So far there is no indication of a security threat," Bali police spokesman Hariadi, who like many Indonesians goes by one name, said.
"However, we are still increasing our alertness and security. All entrances to Bali are guarded by our personnel."
Thousands of Islamic hardliners had taken to the streets across the country during the past week, denouncing the show as " smut and pornography http://www.rappler.com/life-and-style/specials/miss-world/38238-miss-world-smut-pornography " and burning effigies of the organizers.
But the anger has not been limited to radicals, with criticism also coming from the country's most prominent Muslim clerical body, rights groups , and a government minister http://www.rappler.com/life-and-style/specials/miss-world/37665-indonesian-rights-official-rejects-miss-world . http://www.rappler.com/life-and-style/specials/miss-world/37714-indonesian-minister-miss-world-cancellation
Advertisement
Organizers pledged months ago there would be no bikini round http://www.rappler.com/entertainment/30720-miss-world-axes-bikinis-muslim-indonesia during this year's pageant in a bid to avoid causing offense.
However, this was not enough to stop street protests, and on Saturday the government bowed to the mounting pressure by deciding to move the final, on September 28, and several other events to Bali.
While organizers always planned to hold the opening of the show on Bali, the final and other events had originally been scheduled to take place in and around the capital Jakarta.
However, radicals threatened to stage huge rallies in the area, where there is considerable uncompromising influence, to stop the events from going ahead.
Although Bali has been hit by deadly bomb attacks in the past, hardline influence is almost non-existent on the island nowadays and locals are used to seeing hordes of tourists sunbathing in their swimwear.
Announcing the change of venue, Coordinating Minister for people's welfare, Agung Laksono, said the government had "listened to what the people wanted."
The organizers said they were "disappointed" by the decision.