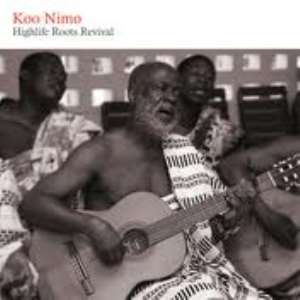 Popularly know n for his Yaa Amponsah tune and revolutionalising highlife music in the 50's, Agya Koo Nimo has dedicated a life spanning over five decades to traditional Ghanaian music. He Has transcended beyond his traditional roots and engraved his name on the walls of History. http://en.wikipedia.org/wiki/Koo_Nimo
Koo Nimo is one of the most searched for and listened sounds from Africa . His albums 'Osaberima' and 'vintage palm wine' which features just a handful of his music legacy with His palm wine quartet is one of the most for featured in teaching traditional African music across Europe and America.
In 1957, Koo Nimo first received national acclaim through the formation of the Addadam Agofomma ensemble, when the former British colony of the Gold Coast became the independent country of Ghana.
In 1979, in recognition of his services to Ghanaian music as performer, teacher and administrator, Koo Nimo was elected President of MUSIGA (the Musicians' Union of Ghana). His countrymen appreciated not only his music, but his love of and respect for tradition. In 1985 Koo Nimo was appointed interim chairman of COSGA, the Copyright Society of Ghana, More recently he has been made an honorary life member of the International Association for the Study of Popular Music, along with such distinguished names as Professor J.H.K. Nketia and John Collins.
In 1990, eight of Koo's songs were released as a compact disk entitled Osabarima. This was the first work by a Ghanaian artist to be put on CD. In the words of High Fidelity Magazine (September 1990, 103). In February 1991, in recognition of his services to music and to his country, Koo received the prestigious Asanteman award from the Asantehene. In March, he received the Flag Star award from ECRAG (Entertainment Critics and Reviewers Association of Ghana). In 1991, he was invited to serve on the National Folklore Board of Trustees. In January, 1992, at Columbia University, New York, USA, Andrew L. Kaye presented his dissertation entitled Koo Nimo and his circle: A Ghanaian Musician in Ethnomusicological Perspective and was awarded a Doctor of Philosophy degree for his work. In March 1997, the Ghana government celebrated the fortieth anniversary of independence by awarding gold medals to forty of its distinguished citizens, one of whom was Koo Nimo. This was in recognition of his efforts to preserve traditional culture. In the next month he received the Konkoma Award for his contribution to Ghanaian Highlife Music. And the list of his achievements and Legacy Goes on and on
In a statements to the East African DR, Agya koo Nimo expressed his uncertainty about the future for Indigenous traditional Music.
'There are threats to traditions of the Court music,' Nimo told The EastAfrican, adding: 'The youth today dance foreign music and are moving away from our own. Some of the lyrics of the songs do not live up to Ghanaian decency standards.'
On his legacy Dr. says: 'I would like to be a dealer in hope, and to leave behind among the youth the conviction and the will to carry on.'
In regards to his retirement he concludes: 'I do plan to retire, but it could be a few minutes before I enter the grave to join my ancestors.'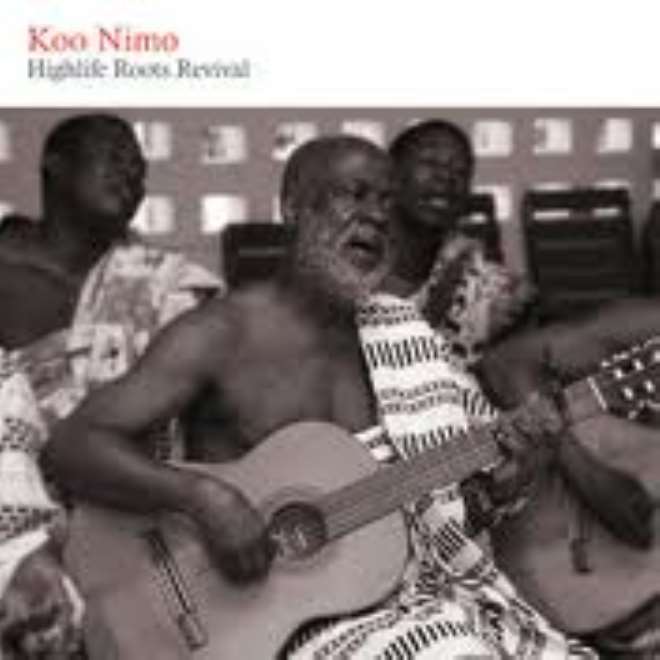 DOWNLOAD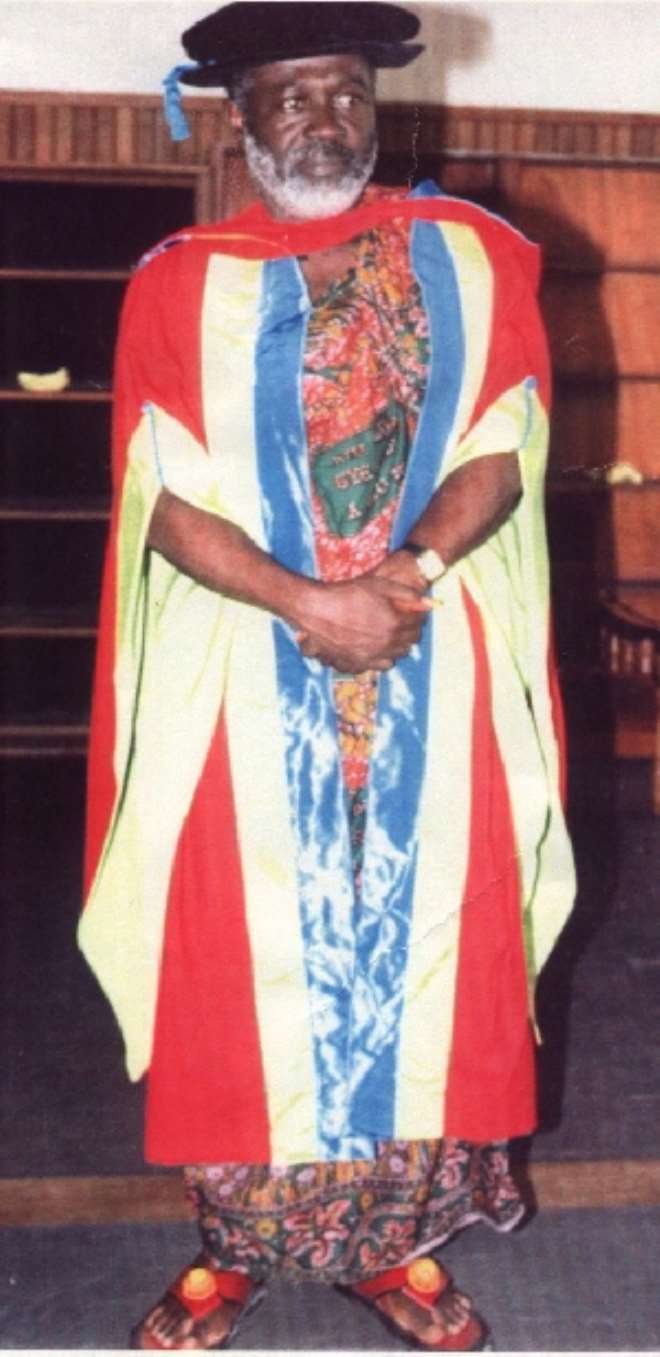 KOOGRAD
Editor's Note:
Dr. Agya koo Nimo, a proud Hero sharing His heritage with the World.

https://play.spotify.com/track/1il0l1ED1O87F9B4CrlrUB
https://itunes.apple.com/au/album/highlife-roots-revival/id536621781