BETWEEN ADAORAH UKOH AND FRANK OKAMIGBO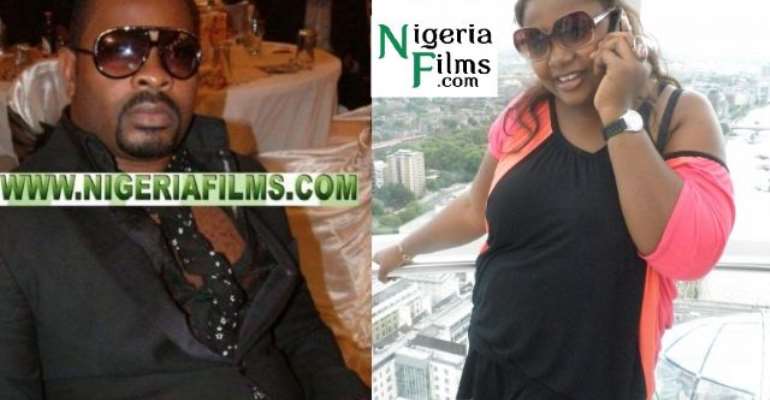 The city of Lagos, most especially on the Island, is agog about the rumour affair between the Nollywood actress, Adaorah Ukoh and Frank Okamigbo of Papas Entertainment. The news is now reaching an 'ascendo' level, the reason being that the rumoured lovers have not ceased to still engage in their secret love affair. Sometime ago, Frank, we were informed organised a superlative event for Adaorah in one of the superb nightclub tucked inside VGC, Slick's Bar and Kitchen.
Why people can no longer been bamboozled by these 'actors' anymore is that, Adaorah that was celebrated that night didn't win any award (when has she even featured in a film last), neither was she celebrating anything that called for that party. So what was the party for? Birthday or what?
Though, some of Frank's aides claimed that it was a birthday party, close friends of the actress, however said, there was nothing like that in her calendar.
Well, I think Frank is handsome and well-connected, Adaorah may want to use him to reclaim her lost glory back because for Frank, he's a typical Igbo man who will not spend his money, (though little) to any woman without checking out what the 'two balls and the net hole' look like.
Click the link below to go to...
I'M NOT A LESBIAN-Susan Peters
Uche Jombo In Danger, Gets Death Threat?
Funke Akindele, Mercy Aigbe Win Global News Best Actress Awards**Halima Abubakar Dazzles
Nollywood Actress, Susan Ekwe Takes After Halima Abubakar