E – X – C – L – U – S – I – V – E Why Figurine May Not Be Released On DVD Soon As Advertised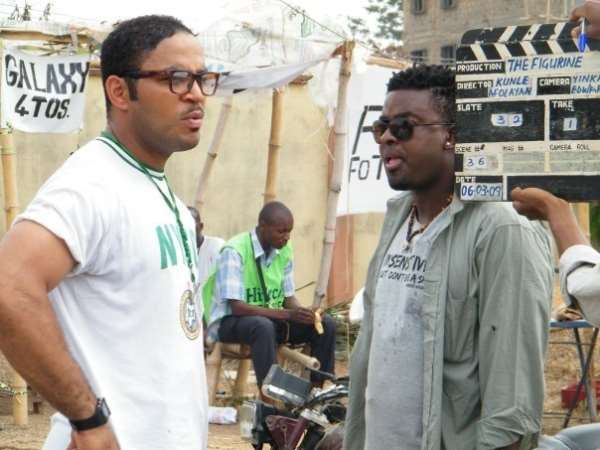 The premiere of Kunle Afolayan's movie, Figurine on October 1, 2009 was preceded with lots of media hypes.
The flick was another successful job done by Kunle as a filmmaker, after his successful film, Irapada, which many adjudged to be a trail blazer. With the achievement Irapada made, film watchers and cinema lovers didn't feel reluctant to go see Figurine at the cinema.
Figurine itself didn't fall short of its expectations at the cinemas when it finally hit the big screens. It won many awards nominations and won in some of the categories it was nominated it. At a point, there was no film to compete with it at any award ceremony.
Just some weeks ago, after popular demand by film lovers, advertisements hit TVs informing of its eventual release into the DVD market. Though a release date was not given in the adverts, but people were made to believe that it would hit the market soon.
Going by the information available to NigeriaFilms.Com, we can exclusively report to you that the movie may not be released into the DVD market very soon as advertised.
As we gathered, the delay in the release of Figurine may not be unconnected with Kunle's reluctance to settle the person we learnt holds the original master tape of the movie, which would be used for mass production.
According to a close source to Kunle, who confidently divulged this information to NigeriaFilms.Com, Kunle has already booked for millions copies of the DVD abroad, in one of the Asian countries, but he needs to get the master tape before proceeding on its mass dubbing over there.
The source said further that Kunle has still not come into terms with the person holding the master tape, which could delay the release of the movie soon as promised. The source said that unless Kunle irons out things with this person, the people may have to wait further for its release.
Our further investigation shows that some people claim to have watched the movie on electronic devices, but the preview copies, which they say has poor picture quality, bad audio, etc.