'To DGN, I give my all'----Teco Benson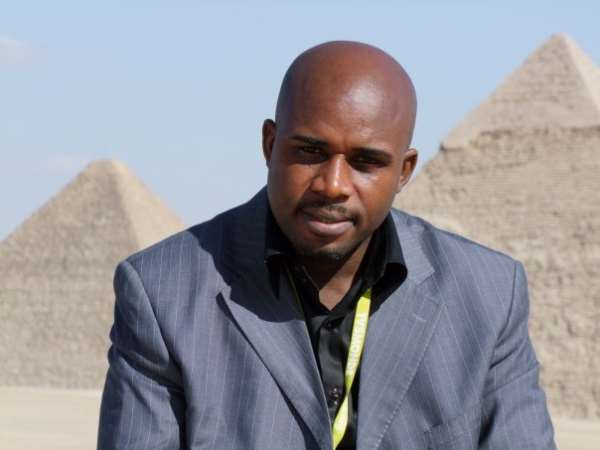 He doesn't need any introduction. He is a prolific movie director and producer, who has maintained a good track record of excellence in the industry since he started his movie career in 1994. A former employee of Anambra State Environmental Protection Agency, where he garnered a lot of administrative experience, Teco Benson has wormed himself into the hearts of movie lovers. The widely travelled filmmaker is the directing force behind such movies as The Senator and Mission to No Where. Teco was on the Nigerian negotiating team during the crisis between Nigeria and Ghana film industries in 2005, and also, represented the industry in Israel, in 2006, during a cultural festival tagged Fresh Face of Nigeria, where his film, Explosion, was premiered. He recently declared his intention to vie for the position of President of Directors Guild of Nigeria (DGN). Teco told Moviedom that he would embark on a restoration agenda if elected on September 2.
The DGN race
Well, I have formally indicated interest to serve one of my professional associations, the DGN. My interest is to run for the office of President of the Directors Guild of Nigeria (DGN), because I feel strongly that the restoration of the body and the directing profession will turn around the fortunes of the entire Nollywood, which has dwindled to its lowest ebb within the last couple of years.
Why DGN?
Well, as we all know, the director is the author of the film and the major artistic force behind a production. He directs the affairs of the cast and crew through pre-production, production and post-production. In other words, if a film turns out good, it's a director's credit. On the other hand, if a film turns out bad, the director takes the blame. So, let us refrain from pointing accusing fingers on any other group in the industry, because as directors, we are leaders and leaders should learn to take responsibilities and accept blames where necessary. The fact is, the industry is at its lowest ebb and it is the DGN that should be in the driving seat to get it working again. I believe that I have all it takes — experience and educational qualification to be on the driving seat. I know the argument is that I should have returned to the Association of Movie Producers (AMP) since I tried to lead that body years ago. But I belong to both associations and I have confidence in the ability of people such as Zik Zulu Okafor, who has declared his intention to contest the Presidency of AMP.
Is the industry really at its lowest ebb?
I don't want us to deceive ourselves. Things are not the way we all envisaged it to be in Nollywood. Today the standard of movies coming from Nigeria has become laughable and subject of debate in every intellectual and non-intellectual gathering, and whether we like it or not, this is a direct indictment on DGN, the directing profession and all of us, who have put in years of meritorious service in this supposedly dignified profession. The effect is obvious; we have become shadows of our old selves, made big names and have no monies in our pocket to defend it. More so, investors now use actors as key-indicators in determining return on investment rather than focusing on a good director and good picture. For how long shall we tolerate these? For how long? One thing is clear; our house is not in order. We need to put our house in order as a matter of urgency. This is not the time to play politics, because our collective destiny is at stake. Let us tell ourselves the truth, let us listen to our consciences and give God a chance to come in and restore all the years the locusts, the palmerworms and the caterpillars have eaten. Let us not reduce this into pettiness and some politics. DGN is not a political party. It is a professional body — an elite body! We must not lose sight of these facts. A reason we must collectively save the industry from total collapse.
I'm a vessel in the hand of God
I consider myself a vessel in the hand of God; a vessel that God will use to restore and liberate DGN and the directing profession to its pride of place. We have the opportunity to make this change now, or allow the status quo to continue. The election is on September 2 and I am expecting stakeholders will think about their choice, take a firm and informed stand, and vote me in as President.