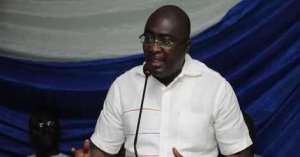 Alhaji Dr. Mahamudu Bawumia, the Vice President, has cited opposition party, the National Democratic Congress (NDC), for renting fake spare parts dealers to protest against government.
Dr. Bawumia said their ploy was exposed by the real spare parts dealers in Accra.
Last week, there was a report that the Spare Parts Dealers Association of Ghana had expressed deep regret to former President John Mahama for labeling him 'incompetent' and begged him for forgiveness.
According to reports, the spare parts dealers indicated that they would not hesitate at any point in time to go on their knees to render an unqualified apology to former President Mahama for leveling allegations against him.
But Dr. Bawumia said that move was orchestrated by the NDC. He said the report was orchestrated by the opposition NDC to sow seeds of discord among the hard-working spare parts dealers so that they would attack the government.
'The real spare parts dealers who exposed the NDC's rented spare parts dealers thanked the government for helping their businesses", he said.
However, Joseph Paddy, Spokesperson for Abossey Okai Spare Parts Dealers and the Public Relations Officer of the Ghana Union of Traders Association (GUTA), dismissed reports that members of his association have apologized to former President John Mahama.
Paddy said those flying stories were just propagandist with evil intent and will, therefore, like to categorically state that, they (spare parts dealers) have never apologized to the former president and see no reason why they owe him an apology.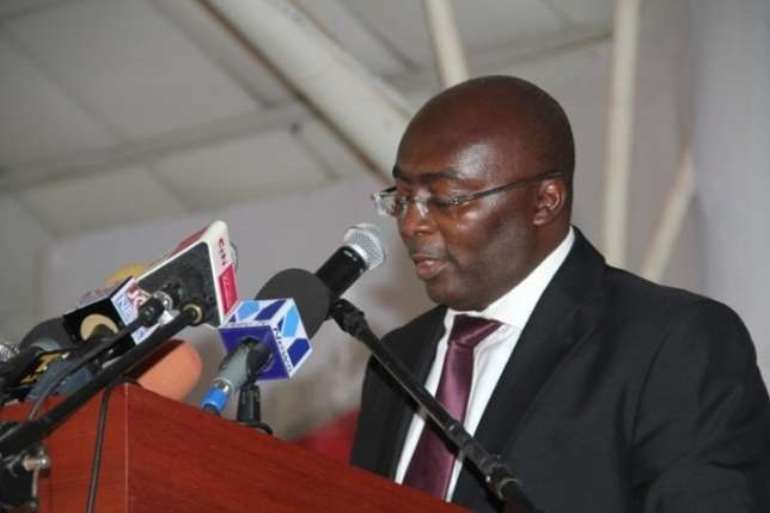 NDC rented fake spare parts dealers to humiliate gov't - Bawumia
He also said that the government has abolished import duties on spare parts, a move that has been hailed by the dealers.
'Ghana's economic outlook under President Akufo-Addo has improved. This was confirmed last week by Standard and Poor's, a global rating agency which has upgraded Ghana's ratings, sovereign credit rating from B- to B with a stable outlook. And this is the first upgrade that Ghana has received in 10 years" he added.
He said, 'In fact, we should recall that the NPP, under President John Agyekum Kufuor, left office with Ghana's rating at B. After eight years of the NDC's economic management, our ratings went from B to B-. This is after eight years! After only 20 months of new NPP government under Nana Addo Dankwa Akufo-Addo, we have been upgraded from B- to B.'