Hospitable People, Hospitable Laws Too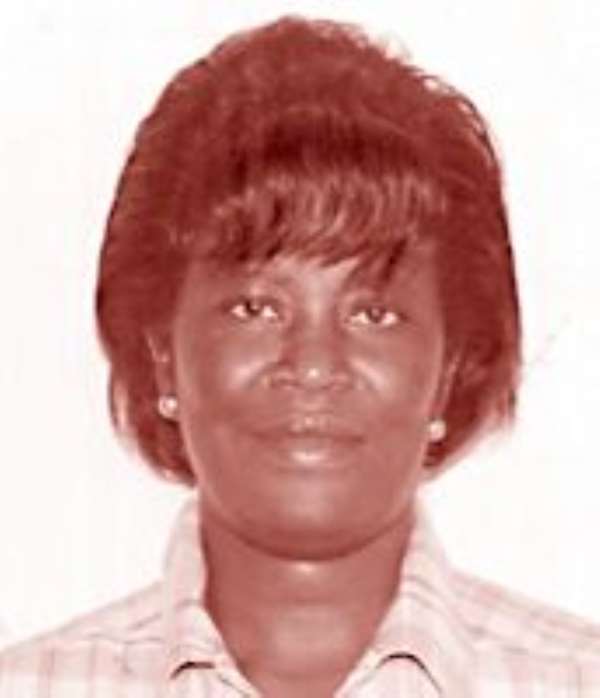 I do not have prophetic powers, but I can almost predict that the time is approaching when Ghanaian consumers will rise up and chant 'enough has long been enough'.
The Ghanaian market has been opened too wide for all manner of goods to litter our markets, and in the process, our health and safety compromised at dangerous proportions.
While the safety and health of the consumer continues to be jeopardised with the proliferation of sub-standard goods and services, our systems are being exploited by a few, because our laws are too relaxed with too many loopholes.
The front page of the Daily Graphic edition of October 14, in which the Bank of Ghana was reported to have moved finally to curb money laundering in the country is welcome news.
According to the story, with effect from last Monday, the highest sum of money permitted to be carried by an individual arriving in the country is $10,000 or its equivalent.
This is in reaction to reports of large sums of money in foreign currencies pouring into the country through the Aflao Border Post.
As per the report, and according to the Central Bank, any amount in excess of $10,000 or its equivalent and intended to be brought to Ghana or in transit should be transferred through a bank or an authorised dealer.
As to why all these years of economic development, with the banking sector up and running, particularly of late, we have allowed individuals to bring in any sum of money with no ceiling or checks beats one's mind.
It must be for the reason of curbing money laundering that, for example, USA, on its customs entry declaration form, demands that citizens and immigrants entering the country declare if they are carrying more than $10,000.
Ghanaians are said to be hospitable and it looks like our laws too are. We have made some of our laws very cosy and easy for a few to punch holes in them.
The issue of the importation of sub-standard goods into the country should be another source of worry.
So much intervention has been made by the Association of Ghana Industries, business concerns, trade bodies, the business coalition against illicit trade and other concerned groups about the worrying effects of sub-standard goods on our markets.
If for nothing at all, for the sake of consumer health and safety, the laws governing the blanket importation of anything and everything should be reviewed.
Last month, the upcoming future world power broker, China, gave the world a scare, when it was announced that some brands of baby milk produced in China had been contaminated with melamine, a toxic industrial chemical.
Oh boy! The rush for money seems to be fast eroding ethical standards in the way some are doing business.
In the contaminated milk story, it was alleged that four babies died as a result of consuming the milk, whilst thousands more were said to have fallen ill.
Soon after the news broke, some countries around the world were reported to have found traces of the toxic melamine in such milk products as chocolates, biscuits, yoghurt and some toffees.
Here in Ghana, our Food and Drugs Board made a move to suspend milk imports from China, but what one did not see was the FDB moving to the market to check what was already there as a reassurance to consumers.
Thank God there has not been any reported case of illness relating to the contaminated milk.
An advert put out by the FDB has listed milk products that are confirmed to be contaminated as per an official test results released by the World Health Organisation (WHO) from the International Food Safety Authorities Network (INFOSAN).
A very exhaustive list covering a lot more food categories – biscuits, cakes, confectionery, liquid milk, yoghurt, snack food, frozen dessert, infant formula and processed foodstuff.
Their manufacturers and countries of origin have all been listed in the said publication.
Surprisingly, about 95 per cent of the products listed come from China and Hong Kong.
The publication is very informative. However, if the objective is to alert the consumer, then FDB should go beyond the advert.
 The board's monitoring team should descend on the market and begin some purging. The FDB should also use the mass media to educate the public on how to identify and desist from patronising sub-standard goods.
Very soon, interest in made-in-China goods, particularly foods, pharmaceuticals and personal care products will begin to wane.
The 'mishaps' in some of the manufacturing lines in that country is getting one too much. Remember the scare early last year or so in the US and some South American countries over some children's toys that were allegedly made from toxic materials?
 The gravity of the situation led to the execution of the head of the Chinese Food and Drugs regulatory authority.
In Ghana, a joint FDB, Customs and ports team last April destroyed several container loads of fake Close-Up toothpaste made in China and found to be counterfeit.
Made-in-China goods, particularly in the area of crockery were status symbols some years ago. I was going through some family goodies the other day and discovered some china wares dating as far back as the 60s.
As old as the crockery are, they were in immaculate condition.
I even chanced on some Independence Day made-in-China coffee mugs obviously produced as souvenirs for Ghana's independence in 1957.
Again, the mugs are still in good condition compared to a set that I purchased only a few years ago which are already discoloured with some fine cracks after they had been used in the microwave oven.
Seriously speaking, it is now time for our regulatory agencies to take another look at our existing free market laws and begin to protect the health and safety of the consumer.
Our markets are fast becoming a source for cheap, sub-standard and sometimes dangerous consumer good items.
Business cannot continue to be as usual when it comes to health and safety issues.
In the name of affordability, our markets are not only open for counterfeit and illicit products which turn out to be cheap to flood our markets.
They have also become grounds for second-hand items where used and rejected personal clothing, vehicle tyres, electrical appliances, computers, furniture, including heavily stained mattresses, are shipped into our country for sale.
How on earth can we accept used underwear for both men and women, young and old, for sale in our country? What do our port health authorities say to the importation of used underpants, slips, vests, brassieres, socks and handkerchiefs?
With so much awareness these days on environmental issues, the drums that are being beaten about the ozone layer, how can we look on unconcerned for non-functional computers, deep freezers, fridges and washing machines to be dumped on us with all the toxic waste that such discarded appliances have?
We may have scored one hundred marks in being hospitable as a people, but our laws cannot afford to be hospitable.
A firm position in the interest of the majority of Ghanaians needs to be taken to protect not only the health ,but also the safety needs of the people. We need to say a big no to the importation of sub-standard goods.
Those who dump such goods on us should begin to respect the dignity of the people. We have been reminded over and over again that what comes cheap is never cheap.
If it does not cost you your health, it can cost you your comfort and peace of mind.
The loopholes in our laws need to be plugged to preserve some sanity in the lives of consumers.
By Vicky Wireko