Pay Cut Can Only Be Done If Players Give Consent – Ashford Tetteh-Oku Tell Clubs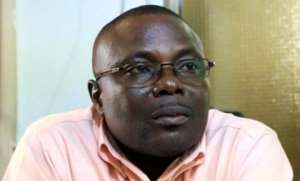 Former Ghana Premier League Board chairman, Ashford Tetteh-Oku is warning clubs about imposing pay cut on players while insisting that it can only be done if players give consent.
The idea of a pay cut for players in the Ghanaian top-flight has come up with some of the teams hoping to reach an agreement with players to reduce the financial challenges presented by the Coronavirus (Covid-19) crisis.
With no consensus reached between the management of the clubs and their players, there are reports that some clubs want to find a smart way to impose the decision on the players.
Speaking to Kumasi FM on the matter, Ashford Tetteh Oku of Close Marking Consult has been shedding light on why it cannot be done.
"It is something people are taking for granted. I have dealt with a case before in Egypt where Zamalek has used the riots in Egypt as a case in refusing to honour their financial obligations.
"When the club pleaded at CAS using the riots as an excuse, our reply was that it was not taken care in the contract", Mr. Tetteh-Oku shared.
He added, "It is for the management and administrators of our clubs to learn. When contracts are signed, you must look at force majeure situations. If you do not and something happens why should the player suffer?
He insists the pay cut can only be adopted if players of the clubs agree to it.
Eric Nana Yaw Kwafo
Journalist