EXCLUSIVE: Hungarian Giants Ferencvaros To Fight Joseph Paintsil Transfer To Genk At FIFA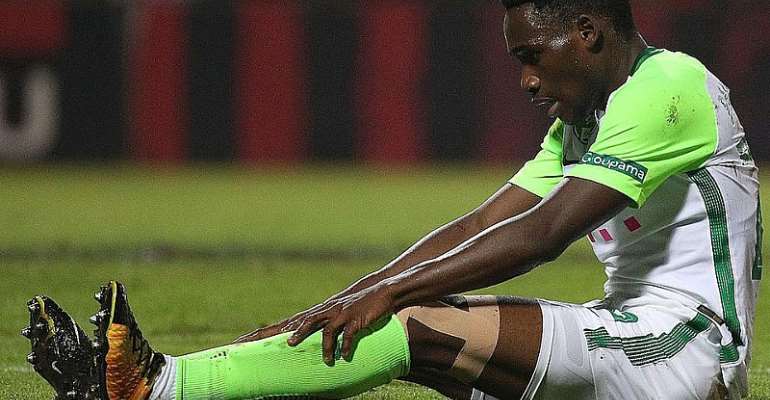 Hungarian giants Ferencvaros have appointed Swiss lawyers to fight the transfer of Ghanaian player Joseph Paintsil to Belgian side Genk at FIFA, insisting Tema Youth have no right to the sell the player.
The Budapest-based side has been angered by Tema Youth's decision to reach a $2.5m agreement with Genk to buy the player when his loan contract expires.
This comes after the second tier Ghanaian side reached an agreement with the Belgian side over the transfer on Monday.
This has sparked the Hungarian anger with Ferencvaros CEO Pal Orosz claiming the player is still theirs as they have an agreement besides the loan deal.
" The Ferencvaros bid was accepted in writing by the player's manager in December last year. What is happening now for Joseph Paintsil is not based on documents we have in our possession, " Pal Orosz said.
"That is why we called for the Swiss sports law office in Ferencváros in international affairs to represent the interests of FTC in this case.
"As I put it in the winter, we will fight to the end. This is not about money, but about the fact that nobody can do this to Ferencvaros.
"Joseph Paintsil is bound by a contract of employment with the FTC until June 30, 2018, which means that at the beginning of the pre-season, he must be present at the club.
"Failure to do so will result in a breach of contract," said the Sports Manager.
The 20-year-old, who played for Ghana's youth side, will move to the Belgian top-flight side on a four-year contract.
The winger, who spent last season on loan at Hungarian giants Ferencvaros, will have the option for another year at the Luminus Arena.
Ferenvaros refused to exercise their option of buying the player out-rightly as they wanted the loan deal to expire first but with a top performance from the player, Tema Youth sensed the chance.
Genk will pay for $2.5m to Tema Youth for the Ghana winger after the player reverted to his mother club after ending his loan stint with Ferencvaros.
Genk beat competition from several clubs in the German Bundesliga and the English Premier League to land the talented playmaker.
The amount of money comes as a massive for Tema Youth owner Wilfred Osei Palmer in what is one of the biggest transfers for a local club in Ghana.