Stars Win Big …Demolish Ethiopia 5-0 
Sports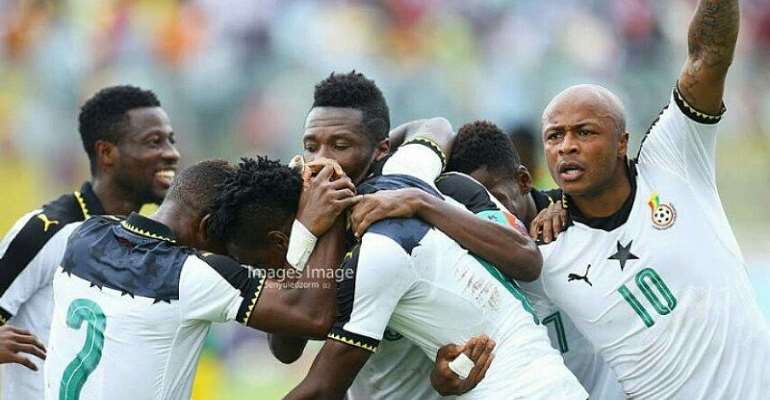 The senior national soccer team, the Black Stars, started their campaign for the 2019 Africa Cup of Nations on a good note, as they whitewashed Ethiopia by 5-0 yesterday.
Newcomers Rafael Dwamena bagged a brace and Thomas Agyepong scored a sublime goal.
Asamoah Gyan scored with his head and John Boye also scored with a bullet.
In what looked like an easy victory for the Black Stars before a huge and expectant crowd, the senior national team dominated proceedings for most parts of the game.
The sweet victory has also given Coach Akwasi Appiah, who has started his second spell with the Black Stars, a perfect start and confidence that needs to succeed.
The Black Stars made their intentions clear of winning big on the day to satisfy the huge crowd early in the game, as they opened fire on their hapless opponents right from the start.
The Black Stars enjoyed a lion's share of possession and they soon translated it into goals, as Asamoah Gyan connected beautifully to an incisive Thomas Agyepong across from the left.
Soon it was two-nil when an unlikely scorer, John Boye, who was in the opponent's goal area, beautifully outwitted his markers before turning to unleash a thunderbolt into the net.
Ebenezer Ofori, one of the newcomers into the Stars, stole the show when he exhibited sublime footwork to outwit his markers before scoring the goal.
After recess, the Black Stars scored the fourth and fifth goals in similar fashions, with Rafael Dwamena only tapping in from close range on both occasions.
From I.F. Joe Awuah Jnr., Kumasi