Spanish media hails Mubarak Wakaso's stellar contribution to Granada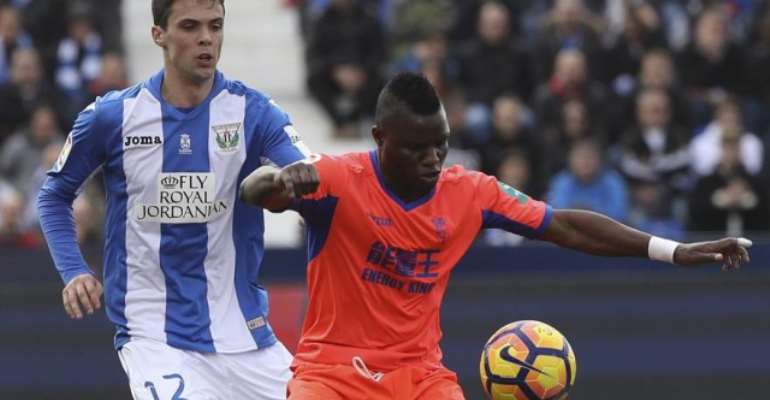 Ghana midfielder Mubarak Wakaso continues to earn rave reviews for his startling displays for Granada.
The 26-year-old has erupted since he joined the Spanish side on loan from Panathinaikos.
The Ghanaian has shown great character and physical strength to the admiration of coach Lucas Alcaraz.
The system being adopted by Alcaraz is working perfectly due to the immense influence of the Ghana international.
Wakaso's contribution has been more than decisive with the coach altering the formation to suit the left-footed midfielder.
He has been roundly praised by the Spanish media for his consistent displays since returning to the European country.
The African encompasses a lot of field with his his enormous physical deployment, allowing Carcela and Pereira the space to operate freely.
The absence of the Ghanaian was noticed during the side's 3-1 defeat at Sporting Gijón  on March 19.
The survival of Granada largely depends on the Ghanaian and how well he continues to pull together for the side.
Mubarak Wakaso