Deputy Black Stars coach Maxwell Konadu refutes calls to use local Black Stars for Rwanda game in September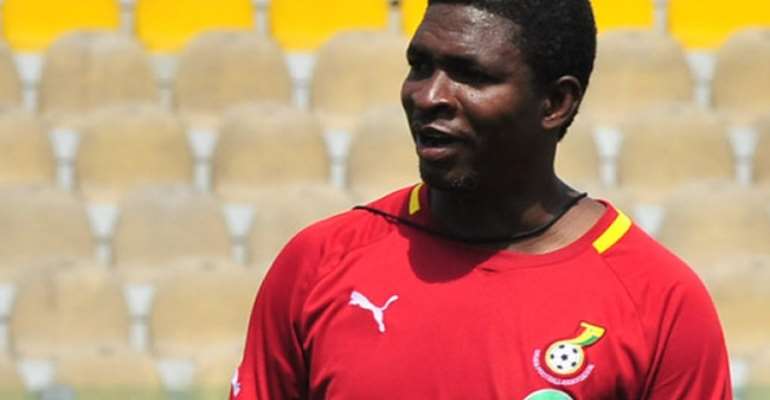 Head coach of the local black stars Maxwell Konadu has refuted suggestions that Coach Avram Grant should use locally-based players in the upcoming 'dead rubber' encounter against Mozambique.
There's been calls from a section of the media asking Black stars head coach Avram Grant to use players from the local league to represent the already qualified Black stars against Rwanda in the last game of the 2017 AFCON qualifiers, but Maxwell Konadu, who also doubles as the deputy coach of the Black stars declared that even though those calls are arguable, he doesn't support it unless the foreign based players are reluctant to feature in that encounter.
'It's a good call from football loving fans especially for the keen followers of the local league,but have we asked ourselves if the players who toiled to qualify the team to the tournament with a game to spare are unwilling to finish the job,' he quizzed.
'I think we shouldn't try to pressure the local boys too much likewise the technical handlers of the Black stars because when the time is due for a local player to be invited into the Black stars, we do and there are several examples to this.  This is my humble opinion.'
The Black stars have already qualified for the 2017 AFCON with 13 points, ahead of their last group game against Rwanda.