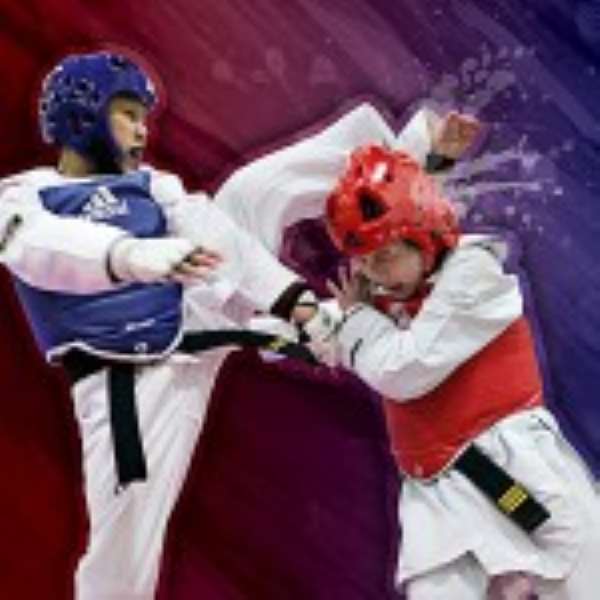 The dream of four taekwondo athletes of representing Ghana at this year's Olympic Games may not materialize due to the usual 'no money' syndrome.
The quartet- David Adjei (+80kg), Danielle  Pelman (57kg), Terrance Asare (58kg) and Eunice  Adadepo (49kg) – plus four officials, are scheduled for Morocco for a two-day qualifiers on February 6, but attempts by the Ghana Taekwondo Federation (GTF) to raise funds  have proven unsuccessful so far.
Federation president Frederick Lartey Otu has indicated that he has been in talks with the Ghana Olympic Committee (GOC) regarding financial assistance for the trip.
However, he hinted that deliberations with the GOC have not been encouraging, and is therefore calling on corporate Ghana and individuals to come to the federation's rescue.
He said, "If we are able to leave by 2nd, it will be at our advantage so we can do the weigh-in  on 5th. As at now, we don't know whether we are going or not.
"If by Friday the situation remains unchanged, then I will tell them to raise monies by themselves; I don't want us to cancel the trip outright.
"It's very discouraging to train ahead of a competition without knowing your fate. It's difficult going to them to tell them what confronts us, having trained for weeks ahead of the qualifiers.
"The GOC have promised to support, but as we speak, we haven't received any financial support from them."
The eight-member contingent comprising four athletes, president, secretary general and two coaches, will require an amount of $27,000 for the Morocco trip.
Qualification in Morocco will hand team Ghana tickets for the Rio Olympics August.
By Kofi Owusu Aduonum