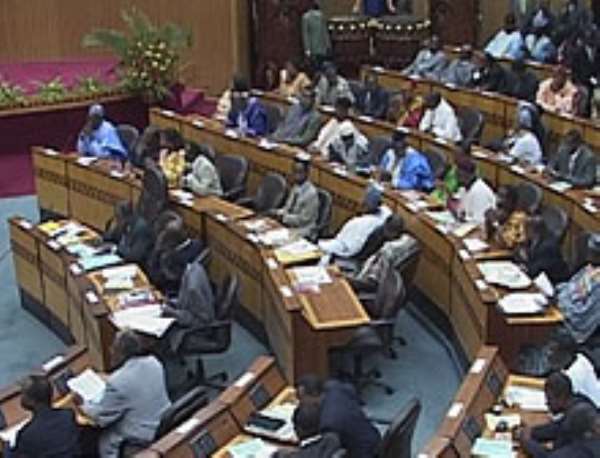 "Don't abandon Parliament" - Speaker tells losing MPs The Speaker of Parliament, Mr. Peter Ala Adjetey, has appealed to Members of Parliament who lost in the primaries held in the various constituencies not to abandon the proceedings of the house. " All those who were beaten by others and those who on their own do not want to come to the house any longer should endeavour to attend daily sittings". The speaker observed that the long recess should have given members enough rest but the primaries had kept them busier than what the recess was meant to do. He said the last sitting of the house would last for just four weeks to enable members go back to their constituencies to seek fresh mandate.
Mr. Ala Adjetey asked members to improve upon their attendance to the house adding that it was necessary for members to give their full cooperation so that the scheduled work would be completed.
He explained that the State House was being used for the last meeting of the house because the chamber of the house was under refurbishment to make room for the 30 additional seats created.
He asked all stakeholders in the exercise to cooperate in fullness to get the work done by the end of December because the house has done all the necessary planning for the exercise.
The majority and minority leaders welcomed members back to the house and asked for their full cooperation and punctuality.