Inspired Roberta Vinci stuns Serena Williams to set up all-Italian final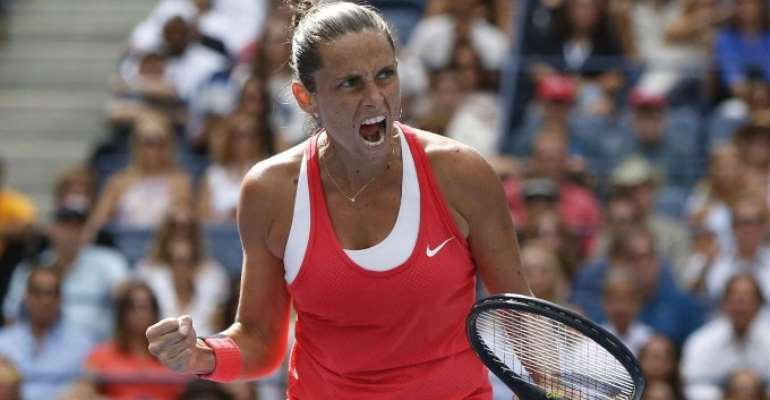 Roberta Vinci came from a set down to shock world number one Serena Williams 2-6 6-4 6-4 and set up an all-Italian US Open final, ending the American's dream of a calendar slam.
The unseeded Italian lost the first set and Williams appeared to be on course for a routine victory, but the 32-year-old world number 43 dug deep to claim the biggest win of her career and one of the biggest upsets in tennis history.
Vinci broke Williams' serve in the third game of the match but the six-time Flushing Meadows champion broke back in the very next game as she won five straight games to secure a comfortable first set.
A tenacious Vinci broke again in the second set as Williams struggled to keep her focus, and this time the Italian was able to consolidate it to open a 4-2 lead and saw out the set 6-4.
Williams came flying out of the blocks at the start of the deciding set with an early break of the Vinci serve, only to be pegged back again as Williams conceded the fourth game of the set with a timid double fault.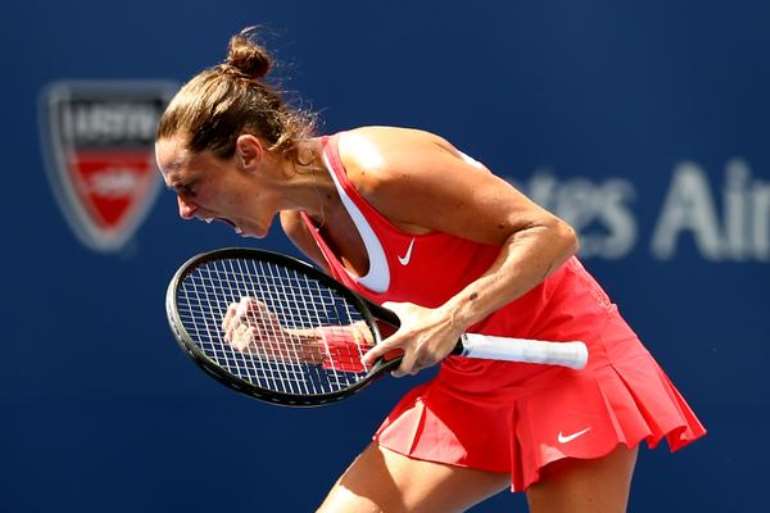 An increasingly emotional Williams, whose animated outbursts became a regular feature as the tension grew, opened the door to Vinci at 3-3 in the third with back-to-back double faults - only for Vinci to miss a routine volley when she had the chance to force two break points.
But in the very same game Vinci applied the pressure on the Williams with the winning shot in an extraordinary rally, which the Italian finished off with a sublime volley - raising the roof on the Arthur Ashe court as Vinci completed the break to go 4-3 ahead.
Williams removed some strapping on her right foot and seemed set to bounce back immediately at 40-15, but let Vinci back in and the Italian struck back to make it 5-3 and held on to win the deciding set 6-4, in front of a stunned New York crowd.
"It was an incredible match," an astonished Vinci said after the match. "I tried to stay focused and not think about Serena as she is a great player. It is one of the best moments of my life."
"I didn't think I would win. I kept saying to myself 'Just keep the ball in the court and run, keep it in and run... and I won! Today is my day!"
A distraught Williams claimed she didn't crumble under the pressure of the so called 'Serena Slam' in a brief post-match press conference, saying: "I don't feel pressure and I've never felt pressure to win here."
Vinci will face compatriot Flavia Pennetta, who beat second seed Simona Halep, in the final.
Follow Joy Sports on Twitter: @Joy997FM. Our hashtag is #JoySports