Today in history: Asantehene dissolves Sylvester Asare-Owusu-led management team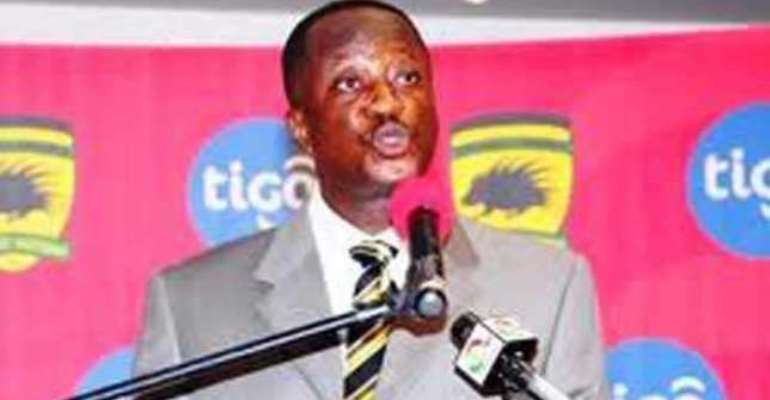 Otumfuo Osei Tutu II, the Asantehene and Life Patron of Kumasi Asante Kotoko Football Club on Saturday 16th May, 2005, dissolved the Sylvester Asare-Owusu-led five-member management team.
This decision to dissolve the committee was influenced by the internal wrangling which was ongoing within the 5-member management team appointed in late 2006.
The members of the dissolved management team were, Sylvester Asare Owusu as chairman, the late Jerry Asare as Operations Director, George Amoako, as Director in charge of Finance and Administration, Lawyer Kwame Boafo as the Director in charge of Legal Affairs and Kwame Baah Nuako as the Communications Director.
The problems within the management team affected Kotoko's performance in the premier league, leading to 7 defeats, 4 draws and 7 wins, with a total of 25 points.
The Asantehene at an emergency stakeholders meeting held at the Manhyia Palace in Kumasi, instead appointed an interim six-member management team and charged them to deliberate and appoint their own leader later to replace the Sylvester Asare-Owusu-led management team on the same day the dissolution took place.
The new members included Madam Helena Cobbinah, representing Kotoko Ladies, Sarfo Gyamfi, ex-player, Reverend Osei Kofi, ex-player, Alhaji Nje, former management member, Opoku Afriyie, Team Manager of Kotoko and Benjamin Nti, representing the Supporters Union.
Expectations were high before the meeting as the charged supporters clad in the Club's colours, besieged the premises of the Manhyia Palace and were kept in suspense until the Asantehene announced the dissolution of the management team, after the members had one after the other told the meeting as to what they thought were the problems hindering the Club's progress.
Majority of the dissolved management were unanimous in their assertion that there was disunity and division among them, which according to them accounted for the team's abysmal performance. Otumfuo Osei Tutu, who is the Spiritual Leader and owner of Kotoko lamented that the dissolved management team could not concentrate properly on the job given them but instead they pursued their own selfish interest thus diverting their attention from their vision statement.