NBA: For his social engagement, Luol Deng received the "Citizenship Award"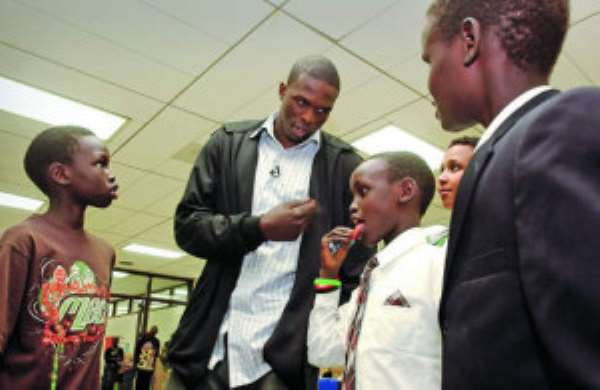 dt.common.streams.StreamServer
Luol Deng did not win the title he wanted early in the season when he was still a player of Bulls – NBA – ring. But the British winger of Sudanese origin, who will not play the play- offs, will not also have bad memories of his time in the Cleveland Cavaliers. For his involvement in the community, Deng received Tuesday the J. Walter Kennedy Citizenship Award . The award constituting the name of the second Commisioner in the NBA history is awarded annually to a player or coach in the league for his investment – to – humanitarian actions in the community.
"This award represents what I am and where I come from," reads a statement from the native of Wau who got refuged in his childhood in Egypt. "This is what I am most proud of: to have achieved as much as possible on and off the field, helping my community and the lives of others." And the Cavs winger who succeeded Kenneth Faried to pursue. "I wish I could wake up tomorrow and nobody needs help. But we all know that will not happen. I'm just happy to be in the position I am and be able to do what I do." This is the third player in Cleveland after Austin Carr in 1980 and Eric Snow in 2005 to be honored this award.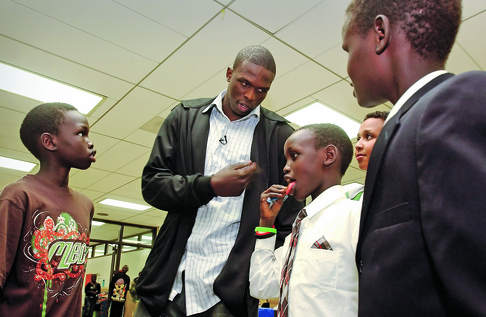 Very active in social action through his foundation "Luol Deng Foundation" and EnoughProject.org , Luol Deng is not only involved in the development of basketball in Britain but also in Africa with the construction of basketball courts equipped with modern cloakrooms.