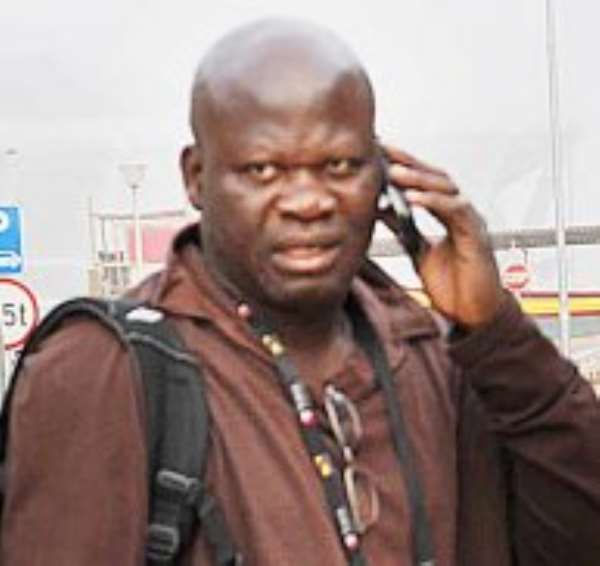 Erasmus Adorkor - indicted
Erasmus Adorkor - indicted A committee that probed Ghana's participation in the 2011 All Africa Games in Maputo has indicted the two topmost officers of the National Sports Council (NSC) for corruption, lack of diligence and sound judgement in some decisions and actions taken which
resulted in huge financial losses to the state.
The probe report, which is currently sitting on the desk of Youth and Sports Minister, Clement Kofi Humado, called for a "roots-and-branch shake-up" of the Sports Council because of "managerial incompetence, institutionalised corruption and organisational rot".
It also wants the government to take steps to ensure proper utilisation of money budgeted for sports because large portions are diverted into areas not originally intended for.
Following a myraid of problems encountered by Ghana's delegation before and during the Maputo Games, a six-member committee chaired by Nii Adotey Din Barimah I and comprised other members like athletics chief Prof Francis Dodoo,Ben Ohene-Ayeh of SWAG, Kevin Antiarku, Randy Abbey and David Adjem was appointed by the Sports Mnistry to probe Ghana's general preparations and related matters. On May 12 the committee presented it's findings, 75-page report to the Minister for his perusal and subsequent action.
The report held acting CEO of the NSC, Worlanyo Agra, and his second-in-command, Erasmus Adorkor, liable for many of the problems encountered by Ghana's contingent before and during the Games. Mr Agra was accused of not only supervising the organisational rot within the country's central sports governing body, but also for acting in contravention of the country's Procurement Act, by undermining existing administrative structures and processes, and single-handedly awarding contracts in excess of GH¢840,000.
"The Chief Executive Officer, in almost all the contractual and financial transactions, made decisions and expected his subordinates to carry out his instructions without putting these decisions in writing in the form of memos, as is the standard practice in the public service," stated the seven-page Summary of Findings.
Mr Adorkor, who is the Chief Sports Development officer of the Council, was Ghana's Chef de Mission at the Games.
He was indicted by the probe report for engaging in "unnecessary and needless spending", and negligence which led to financial losses.
Flight problems, airport protocol lapses, accreditation difficulties encountered by Ghana's contingent and non-utilisation of funds, among other charges, were laid at the doorstep of Mr Adorkor whose "sins" included engaging in unnecessary spending on visa fees, feeding and accommodation crisis Ghana encountered in Maputo. He also allegedly withheld vital information which he needed to share with athletes.
For example, Ghana's contingent could not fully participate in the opening and closing ceremonies of the Games because of late delivery by of suits ordered for use by Ghana. Of the 205 suits ordered, only 70 were delivered by Kwashie Tailors and Dry Cleaners before Ghana's delegation left for Maputo, with the rest delivered one long month after the Games ended.
The report stated that Mr Adorkor should be held liable for a missing $32,100 which was meant to be paid as participating fees of Ghana's Black Meteors and Black Princesses at the Games but which was not properly accounted for.
Lack of internal audit control and poor auditing were identified as some of the weaknesses of the Council's which led to over invoicing, non-utilization of funds, overspending of budgets.
The Committee implicated the audit department of the Council in some of the fraudulent practices uncovered, as it noted that most of the documentation that were tendered in evidence all bore stamps of approval of the acting Internal Auditor whose unit was described as "part of a disorganised system".
The probe findings stated that the Council obtained money from government to pay per diem allowances for the Ghanaian contingent for 22 days but they [athletes and officiasls] were paid for 18 days. And of GH¢356,725 approved for the purchase of general kitting for athletes and officials, not a pesewa was expended and it left Ghana at the games without appropriate branded uniforms.