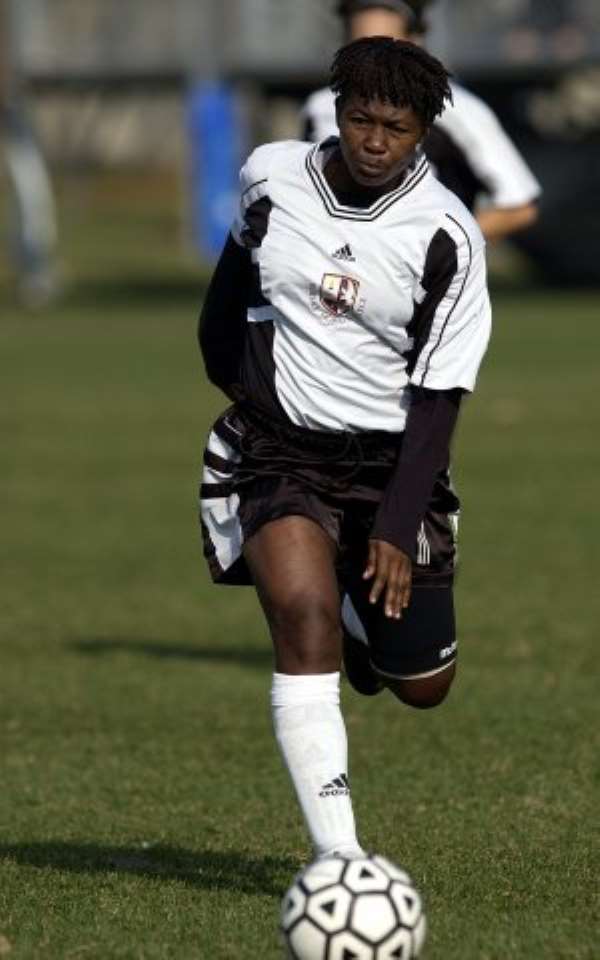 Ghanaian women's captain, Alberta Sackey, has criticised her country's preparations for the upcoming World Cup. The reigning African Player of the Year has described the Black Queens' build-up to the September tournament in the United States as poor.
"Given the nature of the competition we are going into, we should have played friendly matches against renowned women's teams," she said.
"Preparation has not been good at all."
The draw for the World Cup, which begins 20 September, threw Ghana in the same group as Australia, Sweden and the 1999 runners-up, China.
It is a tough draw for the Black Queens which is why Sackey is concerned about their build-up.
"Instead of the international friendlies that we had hoped for, we have had to make do with matches against the Sports Broadcasters Association of Ghana and various men's teams," she lamented.
Because of this Sackey is not rating her team's chances too highly.
"Things have not gone well. At this stage we are just going in hoping for the best but it is difficult to say if we can do better than we did in 1999."
The Ghanaians are scheduled to arrive in the US this week and are expected to play several friendly matches prior to the tournament.
General Secretary Kofi Nsiah told BBC Sport website that matches were lined up against the World Cup hosts as well as France and South Korea but he could not give specific dates for these.