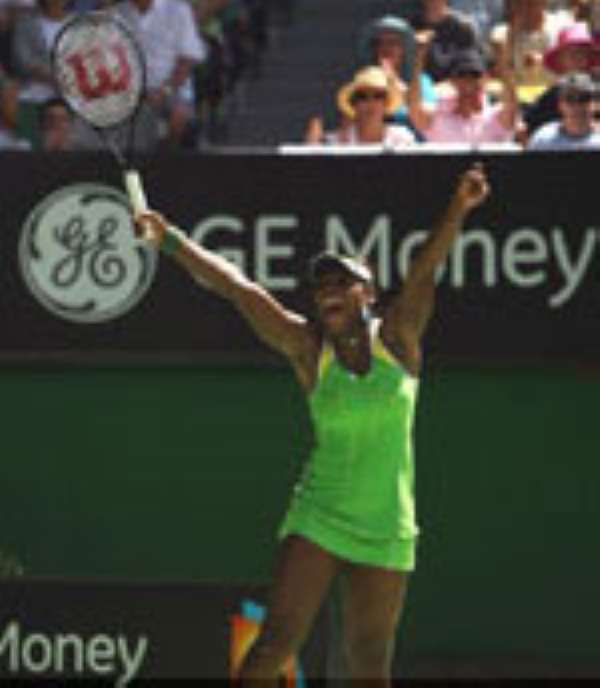 Maria Sharapova paid tribute to Kim Clijsters after spoiling the Belgian's retirement party at the Australian Open.
Clijsters is expected to quit the women's tour at the end of the season - but her hopes of leaving Melbourne Park for the last time as a player with the title were ended by Sharapova.
The Russian had trailed 3-1 in the first set, but despite her serve letting her down throughout the match, she fought back to win 6-4 6-2 to set up a final clash with the unseeded Serena Williams.
And despite closing in her first Australian Open crown - and becoming the first Russian woman to reach the final - Sharapova admitted to being saddened at knocking out her friend Clijsters.
She said: "I am a little sad as Kim's such a great girl, and such a great champion on and off the court. She has a lot ahead of her in her off-court life and I think we all wish her the best."
Sharapova now stands in the way of Williams' charge towards becoming the first unseeded player to win the title at Melbourne Park since 1978.
Two-time champion Williams only entered the tournament without a seeding after an injury-ravaged 2006 saw her slip to out of the top-100 in the world standings.
However, there is no doubt the American is close to the sort of form which saw her win the title in 2005 - when she beat Sharapova in the semi-final.
And having powered past Czech teenager Nicole Vaidisova 7-6 6-4 to reach the final - a result which sees her rocket up from 81st in the world to the top-20 - Williams admitted: "I'm excited. I have nothing to lose. I'm back in the top 20, that means so much to me."
Sharapova knows that the fact Williams has no pressure on her will work in the American's favour.
She said: "Serena came into the tournament with no expectations and is playing great tennis.
"She has won many more titles than me but I'm looking forward to catching up."
SOURCE:
DILASO