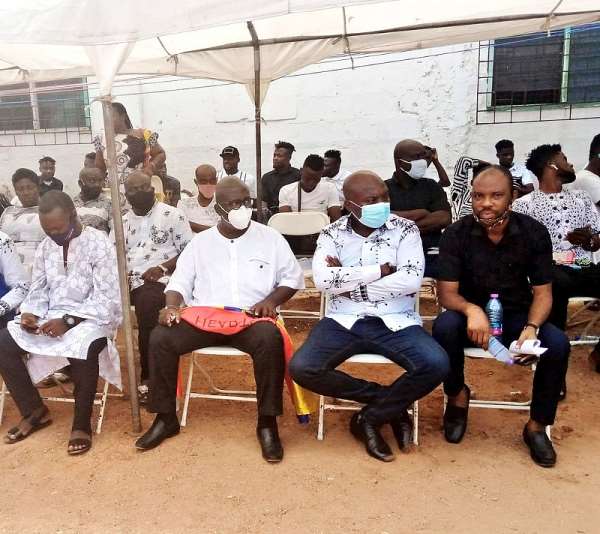 A of Hearts of Oak delegation was today in attendance at the funeral of the mother of midfielder Benjamin Afutu as they mourned with the player.
The mother of the Phobian, Madam Emelia Tetteh passed away in June at the Royal Hospital, Akweteyman in Accra.
During the one week observation of her passing, a Hearts of Oak delegation led by club CEO Frederick Moore visited the family house of Benjamin Afutu to console him.
Today at the funeral of Madam Emelia Tetteh as she is laid to rest, officials of the club were massively present to mourn with the midfielder at such a tough time in his life.
The funeral of Benjamin Afutu's mother was held in James Town, Ashaabi Heena, opposite the James Town Police Station.
Club CEO Frederick Moore was present together with Communications Director Opare Addo, head coach Edward Nii Odoom, as well as some of his teammates.