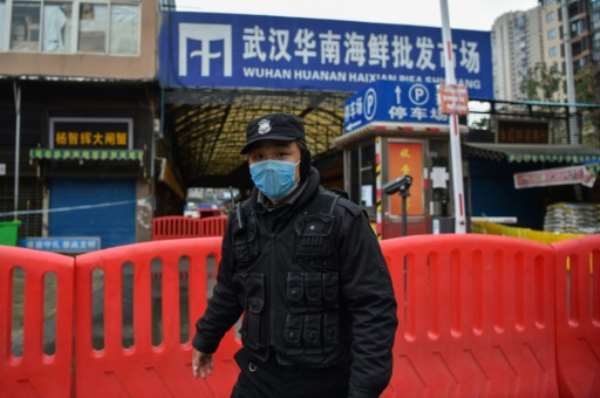 I watched video footage of a (Ghanaian) woman who is emotionally charged about what she considered to be the dead and decided silence of African leaders over the merciless maltreatment of Africans in China. She is right in expressing anger and disgust over the injustices meted out to Africans in China and the rest of the world.
Many years ago, a brilliant octogenarian told me that in the early days of Ghana's independence, it was nearly a taboo to touch a Ghanaian anywhere in the world. At least, we know about the case of Komla Agbeli Gbedemah. But the story is obviously different now. This time, every Ghanaian and African can be killed at will. There is little dispute that we survive at the sufferance of the rest of the world. Our humanity is largely a footnote to the book on the human race.
I read books on world history and there is nothing about Africa as if Africa never existed or does not exist now. I read about world religions and there is nothing about African religions, and it is even as if Christianity and Islam were not in Africa in the first-century histories (respectively) of these two religions.
I read about global politics and the only time Africa is discussed is when it is about testing conjured peace models in Africa because we are tipped to always fight. I read about the world's political economy, and the only time Africa is mentioned is when an economic model is being tested on the continent.
I read about world beliefs about death, and it is as if we in Africa have nothing to talk about the ultimate end of all mortals. I read about world philosophies and it is as if we were/are not reflecting and musing over the nagging questions and enigmas of life. I read about influential world leaders and there is nothing about any African leaders as if we were/are leaderless. I read about the works of anthropologists and it is all about their fascination with the so-called primitivity of Africans to sustain the "civilization" of the West. But in the East, so-called orientalists were interested in not studying the exotic, but rather in learning about the epistemological tradition of the East.
I read about entries into companions on most disciplines and in most cases, Africa is palpably missing. Even in books on international relations, the only time you read about Africa is when the superpowers flexed their muscles on the continent of Africa.
I go to bookshops in some of the top universities in England and went to one at Stanford University, USA, and there was just a small section about Africa. I usually ask the book attenders, are these the only books you have about Africa? If you visit Waterstones, Oxfam, Amnesty International Bookshop, Heffers, and some charity bookshops in England, you will find books about everything, from the study of ant to the art of walking to the history of world wars and so on. But you only find a small section dedicated to Africa. And usually, the few books on Africa are on histories written about us by others and ragging and blazing on the continent. It is as if Africans are not writing. And it is as if Africa has only one story to tell.
As I think through all this, against the background that I am still reading about Africa and Africans, I still want to ask if we could exercise our minds on answering the following and many more questions about us: Is there a "thing" called Africa? What is Africa? Is Africa even definable? Was the continent of Africa carved? Was the continent of Africa carved in the mind, paper, or on the ground? Is Africa a construct? Is it a political project? Is it an accident in history? Who are Africans?
Can we even ask who Africans are? Are Africans like a nuclear family? Against what and whom do we define our identity? How do we define Africans? Who defines Africans? On what basis do we define Africans? What do we want as Africans? Can we even homogenise what we want? Who defines what we want? To what extent do we externalize what we want?
How do we know what we want? Do we want to unite? Why must we unite? On what basis must we unite? How do we define our unity? When did we become conscious about our "Africanness"? How was the idea of Africa and "Africanness" conceived? Is our identity shaped by history? Which history? And how do we reconstruct that history? How was Africa born? Does the West or East owe us any better treatment, beyond the fact that it is good to do good? Can we ever get out of our entanglements and quagmire? Is Africa really a scar on the conscience of the world? Why must it even be a scar?
Do Africans come to a creator different than those of the rest of the world? Is it true that we are more emotional and less rational? Who qualifies to write about Africa and Africans? Is the African ontologically good and pliable to exploitation and the rest pathologically wicked? Is our solution in the past? Which past? Is the past there?
Satyagraha
Charles Prempeh ([email protected]), African University College of Communications, Accra