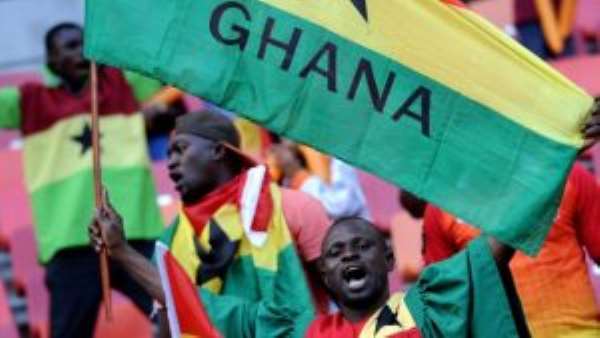 There are several reasons why Ghanaians go abroad. There are those who go abroad as diplomats. Some Ghanaians go abroad with the sole aim of studying. Others go abroad either to join their parents or their spouses. Others travel mainly to seek asylum either on humanitarian or political grounds and there are also other reasons why Ghanaians go abroad. Due to the different reasons why Ghanaians go abroad, there is always selfishness and unhealthy competition among Ghanaians in the diaspora.
Let me consider a Ghanaian who has travelled abroad to study. In certain countries, university education is not free while it is free in others. Even where tuition is free, one has to pay for one's own rent, food, textbooks and other study materials. If one is fortunate to find a job after classes or during long vacations, then the problem of financial difficulty is solved. Those who are not lucky to find jobs face massive problems.
Only one alternative comes into their minds. They leave the school to seek political asylum. If they use the same names and birthdates they would easily be found out and deported. So those students change their names and birthdates. This action renders all their certificates useless.
Richardson has been living in Heidelberg, Germany, for the past 15 years. He has permanent residence and work permit. He has struggled to find a permanent job without success. Due to this, he has not been able to get married, build a house in Ghana or even send money to relatives back home. Jonas, another Ghanaian, arrived in Heidelberg as an illegal immigrant. Within six months he was able to find a Gambian guy who gave his passport to him to find a job. Luckily he was able to find a job at a factory producing printing machines. He was also lucky to get a second job in the evenings as a cleaner and bed dresser in a hotel. Within two years he was able to build a house for himself in Ghana. He also bought a Mercedes Benz car to use anytime he went to Ghana.
Richard became jealous and wicked ideas began to flow in his mind. He called the police and told them there was an African guy working at the printing machines manufacturing factory without residence and work permit. He added that he was the only black person working there. Fortunately, Jonas still had his friend's passport and ID card with him when the police confronted him at the factory. The police observed the documents and strangely enough, they could not see the difference between him and the photo in the passport. The police left. When the news reached Richardson, he bowed his head in shame. Should we be so atrocious towards our fellow Ghanaians?
There are more than a million Ghanaians abroad. We are politically divided with lots of mistrust for one another. The love for our country, Ghana, is next to zero. We should be able to do like the Israelis abroad. Acting according to the Mutual Financial Security Act of 1995, majority of them do contribute to a common fund with the aim of encouraging research and general development of Israel. Ghanaians too can cooperate and clearly understand how positive their contributions will affect Ghana's development. I will suggest that if every diaspora Ghanaian contributes at least one dollar/euro each month we can bless Ghana with one million dollars every month. Modalities of payments from different countries can be worked out.
There is too much unhealthy competition, mistrust, jealousies, tribalism and lack of understanding among many Ghanaians abroad. Many of them will never buy from a shop owned by a Ghanaian. A Ghanaian may be selling foodstuff imported directly from Ghana and other West African countries. Ghanaians will rather prefer to buy similar products from the Asians. It is not a question of price differences but pure jealousy and consideration of the fact that you are becoming richer than him. He will feel more comfortable to enrich an Asian rather than his fellow countryman.
Between 1984 and 1994 I operated an African market in Stockholm, Sweden. Many people of African descent patronized the shop. But some Ghanaians avoided the shop completely while others came a bit closer and sent someone coming to the shop to buy for them. Today in Stockholm, there are many Ghanaian shops and many Ghanaians go there to shop. It is encouraging and positive that things are gradually changing in the major cities of Europe and North America. It is important and almost imperative for Ghanaians to support and cooperate with each other to achieve common and successful results in a foreign land.
Lastly, I would like to compare the Asian experience abroad to that of Ghanaians. In the early 70s, the Indians and Pakistanis who lived and worked in Uganda and Kenya were expelled by Idi Amin and the Kenyan government. A majority of them settled in the United Kingdom. They did something very unique which all Ghanaians must learn. The Indians met and put all their monies together and shared them to two families to start a business. One family started a shop and the other family started a restaurant. After one year, the two families put their profits together and shared it to two families. The process continued and all their hard work, truthfulness and cooperation paid off and gradually all the Indians had their own businesses. You may note that the Indian, unlike Ghanaians, trusted each other. What can Ghanaians learn from the Indians?
Columnist: Stephen Atta Owusu
Author: Dark Faces at Crossroads
Email: [email protected]