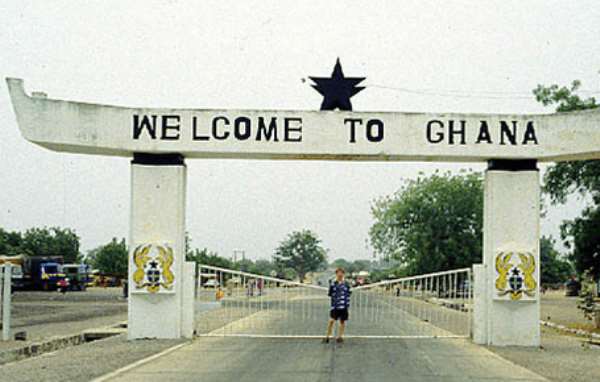 Until recently, all Coronavirus cases in Ghana were described as vertical infections. This means the infected persons were all having travel history traced to countries with recorded cases of Coronavirus. It thus means that all these vertical cases were imported into the country.
As Ghana's positive cases of Coronavirus keep increasing minute after minute, hour after hour, day after day like in other countries, the number of horizontal cases also keeps shooting up. Surprisingly, all recorded horizontal cases have two interesting features which have become worrying about discussion.
First, that, none of these patients have had travel history of any kind to and/or from any country affected by the pandemic.
Second, that, none of these patients have had contact history with any known infected persons according to results of investigation and contact tracing.
Without trying to disprove the experts investigative/tests report, I dare say that all these horizontal cases which fall within the two categories identified above are cases traceable to unknown contacts with illegal immigrants who have sneaked their way into the country as they try to flee their countries for the fear of either contracting the disease or dying due to poor medical systems in their countries.
For those fleeing for fear of contracting the virus, they may have ended up contracting it anyway, along their journey to where they probably deem "a country of hope and better health systems against COVID-19" and thus their illegal entry into Ghana.
Before the apprehension of the 11 Guinean illegal immigrants in Tamale and the others apprehended in Babile in the upper west region, I believe they would have come into contact with so many unidentifiable persons.
The phenomenon of coming into contact with people we may never be able to identify even if we met them again elsewhere and whose health status we do not know because they're strangers to us just as we're strangers to them is part of nature, nothing new.
My point is simple. For all the horizontal cases recorded so far which we hear are cases where these persons tested positive are but without travel history and/or no contact with known infected persons could never be the case and cannot be true. We can only agree that they do not have any travel history but cannot agree that they do not have any contact history with infected persons.
All the horizontal patients have had contact with infected persons who are yet to be seen, tested and quarantined. The most unfortunate aspect of this is that, the infected persons they came across are illegal immigrants who they do not know they ever met in life. Pathetically, they shall never be able to recognize them even if they were brought before them for same to be recognized as part of contact tracing investigations.
The only way to curb the further horizontal spread is to strengthen the monitoring of our borders especially unapproved routes into the country. If we're able to stop illegal immigrants from entering the country, the curve of horizontal cases will flatten all at once.
Reindolf Amankwa
Member, CTI-Middle Belt