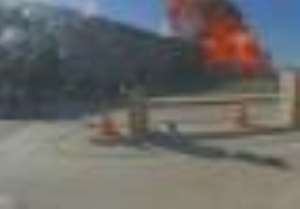 PENTAGON The head of a public interest group that forced the release of Nine-Eleven video images says "it's distressing to see a plane full of people hit" the Pentagon.
But Judicial Watch President Tom Fitton says he hopes the video ends conspiracy theories that it wasn't actually American Airlines Flight 77 that hit the building.
He says dispelling such rumors is a way to honor the memory of the victims.
Fitton says so many people are looking for the video that his group's Web site has collapsed.
Judicial Watch filed a Freedom of Information Act request to release the images taken by a Pentagon security camera. The images had been leaked and circulated before, but this is the first official release.