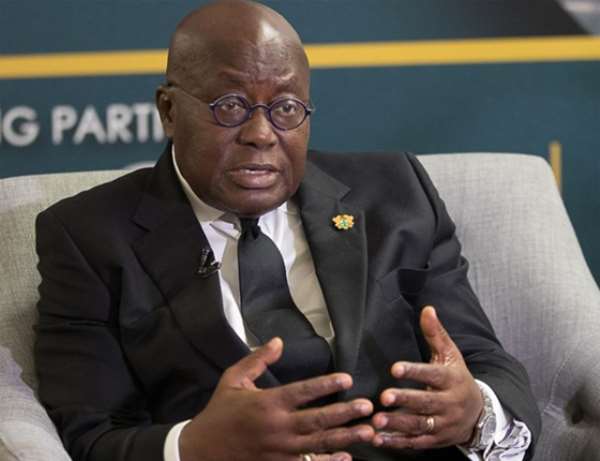 President Akufo-Addo
The ongoing response to the Covid-19 efforts has brought out the best of President Akufo-Addo.
He ignored the cacophony of the opposition NDC who thought after the face-bruising Airbus scandal an opportunity had emerged for a brand new mischief agenda.
They scrounged for shortcomings in the President's response package but finding none they turned to a demand for plans to contain the economic consequences.
For a man who inherited a bad governance battered economy he won't suffer dearth of ideas to turn around a covid-hit country something which even the world's wealthiest will grapple with.
The only thing the President cannot do is restore life to those who succumb to death and this he rightly said in his classic speech to his compatriots in one of a series he has embarked upon since the covid-19 outbreak.
Mischief is difficult to manage and sustain. It ends up consuming those behind it as it has NDC now crestfallen and humiliated.
Ghana will survive it and bounce back to life as would the rest of the world.
They had a smelly guts to empanel a covid 19 response committee of 'experts'. What was their motive, if we may ask?
Dealing with an unprecedented health crisis of global dimension goes beyond creating looting and sharing in fact it requires intelligent brains whose obsession is not informed by unbridled electoral gains.
We acknowledge the wisdom in the partial lockdown and emerging dividends.
Ghana shall endure but her adversaries within and without shall fail and flee their tails behind their hind legs.
This too shall pass!