Expedite Action On Payment Of Depositors--Divine Nkrumah Charges Gov't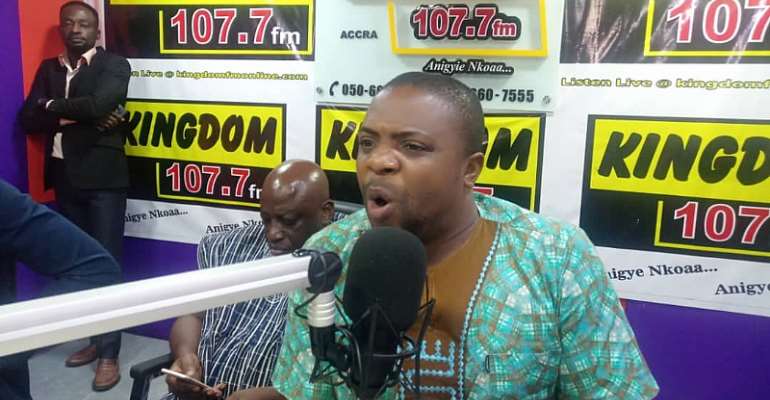 The National Youth Coordinator, of the Progressive Peoples Party (PPP) Divine Nkrumah, has urged the President Nana Addo Danquah Akufo Addo led government to settle customers whose monies have been locked up due to banking sector clean-up exercise.
"We need our monies to cater for ourselves and our children. Some are on the verge of collapsing and some have already collapsed. We are pleading on the bank of Ghana to pay back our monies to us. We are breadwinners of our families, and we don't have anyone supporting us," Divine Nkrumah told Lawyer Ohene Gyan on Pae Mu Ka on Accra-based Kingdom FM 107.7.
"We are calling on Akufo Addo to do well to refund those monies so that depositors could be paid promptly," he added.
According to him, he is not happy about the slow pace of payments of the locked-up funds and the procedure used in the payments of these funds.
However, he wants the government to initiate efficient steps that will allow the locked funds to be paid as soon as possible.
Background
In 2019 the Bank of Ghana, in a series of moves to clean up the weak and messy financial sector, revoked the licenses of a number of banks, microfinance, and savings and loans companies, leading to an unfortunate loss of jobs and in some cases, the locking up of depositors' funds.
President Nana Addo Dankwa Akufo-Addo has given the assurance that Customers of collapsed microfinance institutions, savings, and loan companies would start receiving their monies very soon.
Delivering his State of the Nation address in Parliament on Thursday, the President said, GH¢5 billion would be released by the government to settle all depositors of the defunct microfinance and savings & loans companies.
---KingdomfmOnline