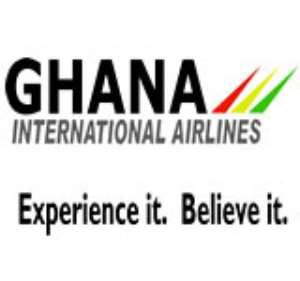 A vice President of Ghana International Airlines, Sam Crabbe, has denied allegations of stealing.
The GIA Vice-President in charge of Corporate Affairs was briefly arrested yesterday for his alleged involvement in the unauthorized transfer of $1.9 million dollars from the airline's account to a company in New York.
He was granted bail after he had written a statement at the Criminal Investigations Department (CID) Headquarters in Accra.
Lawyer for Mr. Crabbe, Kwame Acheampong, says his client is innocent of all the charges.
"The fact of the matter is that my client is saying as at the time the monies were transferred he was neither an employee or member of management or a board member of GIA so he knows nothing about the transfer and he is giving them explanation as to why that transfer was effected and in fact the monies have been brought back to the company and the board of directors rectified that decision to take out that money.
So it's not an issue at all, we were surprised when we were called to explain why that money was transferred," he said.