Deputy Ministers to act as municipal chief executives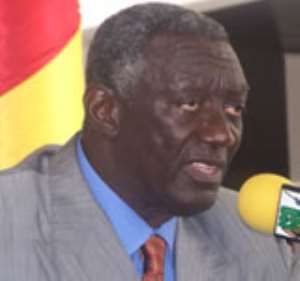 President Kufuor has directed that the deputy minister for the Central region Nana Ato Arthur, and Northern regional deputy minister, Mohammed Amin Anta act as chief executives for the Cape Coast and Tamale municipalities.
The position of the Central regional municipal chief executive became vacant following the death of the MCE, Muniru Arafat in March.
In Tamale, there has been fierce resistance to President Kufuor's nominee for MCE.
A statement signed on behalf of the Chief of Staff and Minister for Presidential Affairs, Kojo Mpiani, said the President would soon nominate a competent and acceptable person for the substantive position of chief executive for the two municipal assemblies.
He appealed to residents in the two municipalities to cooperate and support the acting chief executives.