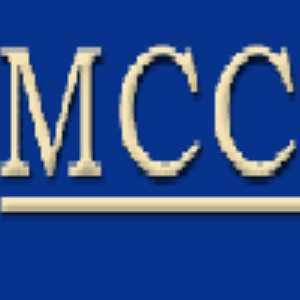 Washington DC, April 15, GNA - The leadership of the United States (US) Black Congressional Caucus has pledged to use its influence to get Ghana's Millennium Challenge Account (MCA) Compact ratified by the US Congress.
"Ghana's Compact Proposal is a visionary programme, which we have undertaken to support", Mr Melvin Watt, Chairman of the Caucus, said when he paid a courtesy call on President John Agyekum Kufuor at his Blair House residence in the White House.
President Kufuor was on a three-day visit to the US at the invitation of President George Bush. The main highlight of the visit was a face-to-face meeting between the two leaders in the Oval Office of the White House where for close to an hour, they discussed bilateral issues, regional and international security matters.
Mr Watt recognized the transformational effect the country's chosen programme to modernize agriculture would have on the lives of the many rural poor in 23 districts, describing it, as laudable.
The Millennium Challenge Corporation (MCC), the body, established by the US Administration to manage the MCA and Ghana's team negotiating the Compact are set to sign the document on July 28.
This would enable the country to draw about 500 million dollars from the Account. So far no country has had the opportunity to draw such a large amount on the Account.
Already, President Kufuor had signed into law the Millennium Challenge Account Development Authority Act, paving the way for the setting up of an Authority that would be in charge of the efficient management of the fund.
The MCA is US President Bush's reward for countries that rule justly, invest in their people and pursue sound economic policies to promote private sector growth and reduce poverty.
Mr Watt praised President Kufuor for his mediating role to end conflicts in Africa and specifically mentioned the significant part he played to bring peace to Liberia.
He said it was his hope that the President would continue to offer useful counsel to ensure lasting peace not only in that country but the entire West Africa sub-region.
President Kufuor also granted audience to Mr Anthony Williams, the Mayor of Washington DC. Their discussions centred on sister-city relationship between Accra and Washington DC.
The President noted that the US capital could become a model for the rapidly expanding capital city of Ghana.
He said it was in the light of this that Mr Williams' impending visit to Ghana was most important as the Accra Metropolitan Assembly (AMA) could tremendously benefit from his rich experience.
President Kufuor accompanied by his wife, Theresa, the Foreign Minister, Nana Addo Dankwa Akufo Addo, Dr Paa Kwesi Nduom, Minister for Public Sector Reforms, Mr D K Osei, Secretary to the President and Mr Kwabena Agyepong, Press Secretary and Presidential Spokesperson had since left for London.