A Cashless society is an economic concept where financial transactions are executed in an electronic format rather than using banknotes. Economies that are more cash-intensive tend to grow slowly and miss out on significant financial benefits.
Sweden is winning the race towards becoming the world's first completely cashless society. More than 59% of consumer transactions in Sweden are completed through a non-cash method, which is highest in the world now. On the other hand, the Bank of Ghana (BoG) on Friday, November 29, 2019, announced the introduction of the GH₵100 and GH₵200 notes which were expected to be in circulation afterwards.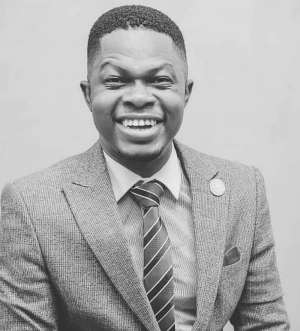 Currency in circulation is an economic term that refers to cash or currency within a country that is physically used to conduct transactions between consumers and businesses. It is the amount of money that has been issued by monetary authorities minus currency that has been removed from an economy.
The question i'm seeking to ask is simple: What empirical evidence-informed BoG to introduce the new and high denomination banknote and how many of these notes and coins needed to be printed to justify their solution. I am looking out for independent opinions from astute economists of our land to justify the need for these actions or otherwise.
BoG Official Statement Capturing The Reason For the Introduction:
High levels of inflation and currency depreciation in the past have eroded some of the gains from redenomination. The deadweight burden, reflected in high transaction cost has re-emerged. This set of higher denominations will address this increased transaction cost, especially in highvalued transactions in a cash based economy. Also, the structure of the banknotes denomination has changed resulting in a shift in demand for higher denominations (GH¢50 and GH¢20 account for about 70% of the total demand), reflecting the expansion in income and prices. Introduction of the higher value denominations in circulation are therefore necessary to ensure customer convenience, reduction in the costs of printing and other currency management processes.
Kindly read the full publication here: https://justiceoffeijr.wordpress.com/2019/12/18/the-bog-high-banknotes-can-lead-to-demonetization-when-ghana-becomes-a-cashless-society/
JUSTICE OFFEI JR.
MD, SIKADAN MicroCredit |Partner, EPSILON ACQUISITION SERVICES, LLC
President, AFRICA ENTREPRENEURSHIP DIALOGUE(AFED)
PRO & Intl Relations Dir, GHANA CHAMBER OF YOUNG ENTREPRENEURS (GCYE)
| Ghana Startup Club 100 Awards | FORTY Under 40 Awards Nominee (2017-2019)