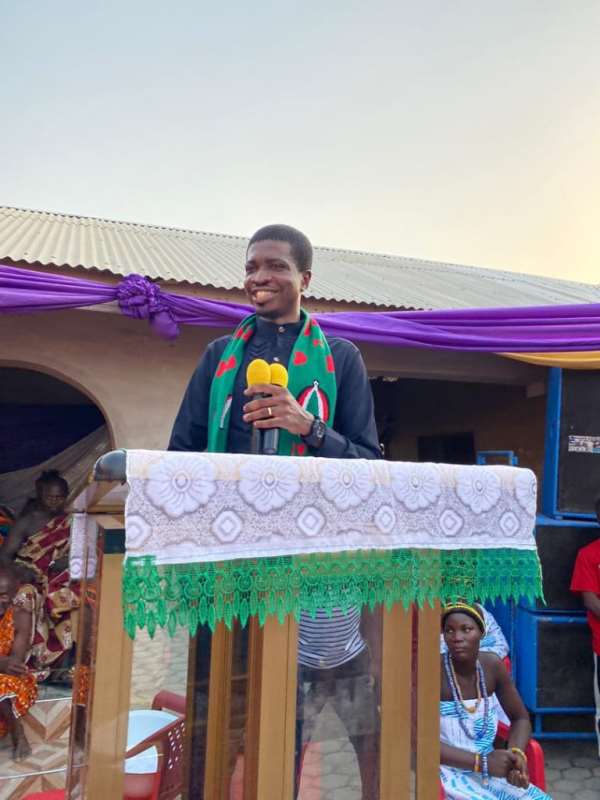 Yesterday January 17, 2020, the NDC Parliamentary Candidate for Agona West Constituency, Hon Paul Ofori Amoah donated 50 bags of cement and Ghc 1000 cash to the chiefs and people of Gomoa Oteiprow for the completion of their community center project.
He made the donation at the event of their annual Akwambo festival where he assured the chiefs and people of Oteiprow of NDC's community developmental agenda when voted into office in the December 2020 polls.
On his part, he requested the community to give him and the NDC an overwhelming one hundred percent endorsement in the upcoming general elections.
He said, "a vote for President Mahama and Paul Ofori Amoah as President and MP respectively will give Oteiprow the kind of development we are all ready to witness."
Also in attendance was Hon Maame Pokua who is the Member of Parliament for Agona East Constituency. The MP also donated Ghc 1000 cash and promised to give out paints when the community center projects is finally completed.
The chiefs were enthused to receive these donations from these distinguished persons[ Mr. Ofori Amoah and Maame Pokua]. The chiefs expressed their joy and appreciation to them for their wonderful gestures and pledged their support to see the come back of the NDC.