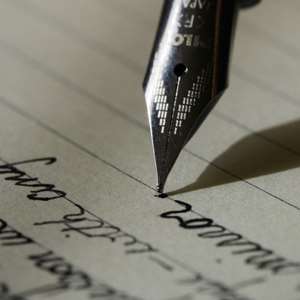 Eight months after the swearing-in of President Muhammadu Buhari of the All Progressive Congress (APC), the debate on which part of the country will produce the next President has begun. South-east feels cheated and complain of gross injustice for denying her the chance to lead Nigeria. South-west has agreed that 2023 is her's and that she will clinch the baton of leadership of Nigeria. North, whose son is in his second term as the president, argues that there should be a level playing field that allows every Nigerian, from which ever part of the country they belong to contest power in 2023.
While the 3 major contending geo political zones populated by the Hausa, Yoruba and Igbo ethic groups would want to hold on to power, other groups who as minority are edged out of the power equation. The 3 predominant ethnic groups have abrogated to themselves the prerogative of leadership of Nigeria.
Zoning and power rotation are aberration to our constitution. They serve as a buffer to cushion the rift created by our ethnocultural politics. However, they negate the basic tenet of democratic system of government enshrined in our constitution. The truth is zoning and rotation of power are antithetical to the ideas of democratic culture.
The binary of zoning and rotation in our democracy as consensus to limit electoral choices for presidency to southern candidates in 1999 had worsen the problem of ethnic democracy in Nigeria.
To placate the South-west, northern political establishment led by former military President, Rtd. General Ibrahim Babangida conceded the candidature of the then largest political party in Nigeria, the peoples Democratic party (PDP) to Rtd. General Olusegun Obasanjo. This compelled other candidates from across the country who had indicated interest to contest under the banner of the PDP to back down for the party's anointed candidate.
For all intents and purposes, zoning reinforces ethnicization of democracy. It encourages dichotomy and uses it as a currency to trade in political expediency." I hold the opinion that there is no region that lacks competent people to rule. For this reason, political offices should not go to any one because of their ethnic origin but by the promise of what their candidacy represents for the nation common good. We should consider any candidates who want to have a shot at the presidency on merit not on ethno religious or geographical consideration.
To run a complex nation like Nigeria is not in anyway easy. One must therefore prepare for the task. The politician who wants to be our president must be able to reach out to all parts of the country, sell his brand and convince Nigerians that he is someone they should trust with power. Running a country is a serious business. It is for those who are endowed with political savvy, not for charlatans, local ethnic champions or lazy politicians who harp on zoning and power rotation to political end.
I understand the clamor for rotation by some sections in the country. The issue is a matter of life and death to some unscrupulous politicians and their uninitiated followers. It is born out of the mutual mistrust, fear and suspicion by one tribe, religion or section by the other. If we as Nigerians believe that we are one people who have one country in which we have a sense of belonging, it wouldn't matter who becomes the president.
Our country has been dancing on the brink for rather too long. As today marked 50 years of the end of the civil war in Nigeria, our mutual distrust and utterances show that we have learnt no lesson from the bitter experience of the war.
Power shift has always been the topmost cleavage that create the deepest chasm among Nigerians. The mindset of Nigerians about who becomes the president has to change. Almighty God blesses Nigeria with competent men and women in every zone who can lead the country. Our junior sister African country, Rwanda, and Singapore in South East Asia, are two examples of countries that have conquered ethnocultural politics. We can take a cue from them. Nigerians, young minds at kindergarten, primary and basic secondary schools should be taught patriotism. We should not limit love for the nation to singing our national anthem or celebrating particular national days. Patriotism should be about respecting the nation, the people living within its boundaries and every aspect that builds the country.
This might create a future generation of selfless, informed, cosmopolitan and patriotic Nigerians, who have the nation at heart and have what it takes to set our country on the path of progress and development.
Saleh Ibrahim Bature is a freelance journalist who lives in Abuja. Bature can be reached via email at [email protected] and on +2348038896186
Sent from Yahoo Mail on Android