Obaahemaa Nana Ago, queenmother of Benaho a farming community in the Prestea Huni-valley constituency of the Western Region has applauded the New Patriotic Party (NPP) Member of Parliament (MP) for the area Lawyer Mrs. Barbara Oteng-Gyasi for fulfilling most of the promises made in the run-up to the 2016 parliamentary elections.
The queenmother described the legislator as a woman who has displayed qualities of motherhood, selfless leadership and commitment to development thereby bringing honour to the constituency since assuming office as the MP.
Obaahemaa Nana Ango made these remarks when the MP visited Benaho as part of her yuletide thank you tour on January 6, 2020.
She started, "I told my people to put their trust in you because you are a woman and you will not neglect us when you get to parliament, truely you have played a key role in bringing development to most communities and the constituency as a whole, you deserve four more years."
According to the queenmother, Mrs. Barbara Oteng-Gyasi has initiated and facilitated intervention projects in various sectors which seeks to improve the living standards of residents especially women and to ensure the stability, progress and long-term development of the constituency. Key amongst them included Obaapa Micro Loan Scheme which falls under her foundation 'Wassa Hemaa' which is tailored at empowering women within the constituency by extending small loans and other basic financial assistance to women that do not have access to capital.
She commended the MP who also doubles as minister for tourism, arts and culture for taking time off her busy schedules to interact with Benaho community and assured the MP of their support whenever the need arises.
She however appealed to the legislator to give the necessary support to make sure the construction of a KG block for Benaho community sees the light of day.
Mrs. Oteng-Gyasi also indicated that the input of individuals into Ghana's growth is important and that she will continue to prioritize the needs of her constituents especially those in rural communities.
She donated street lights to help improve security and two engine spraying machines to assist farmers to fight pesticides to improve crop production.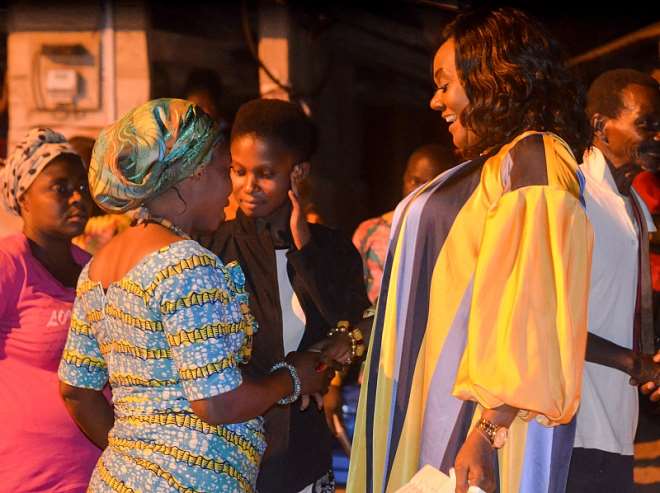 Obaahemaa Nana Ago (left) exchanging pleasantries with the MP (right)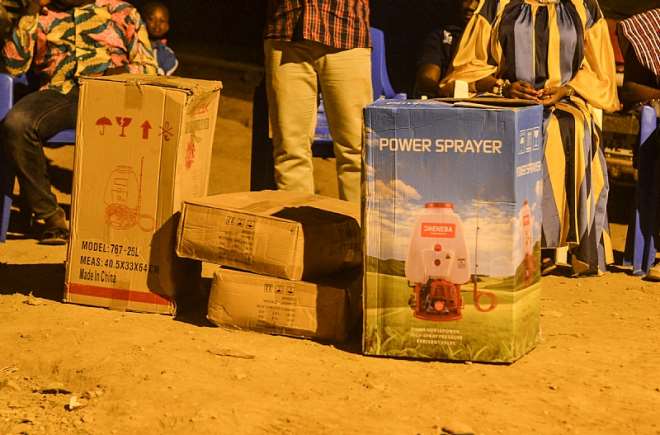 A view of items donated by the MP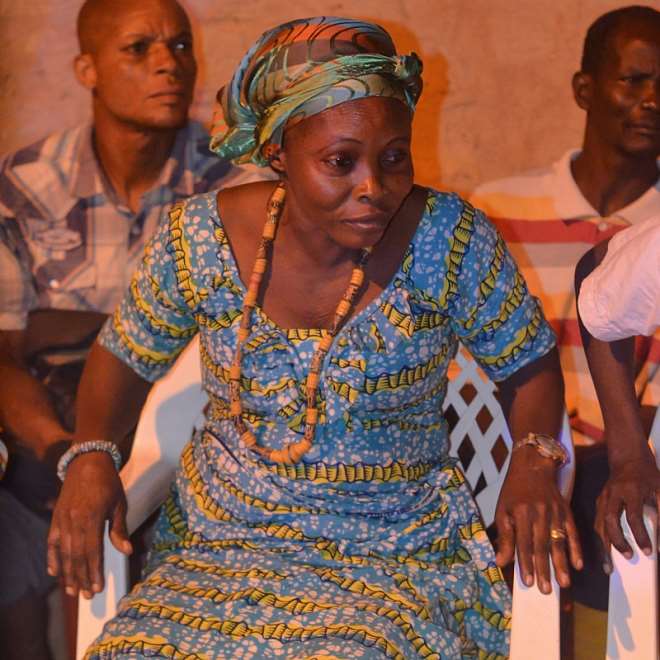 Obaahemaa Nana Ago, Queenmother of Benaho